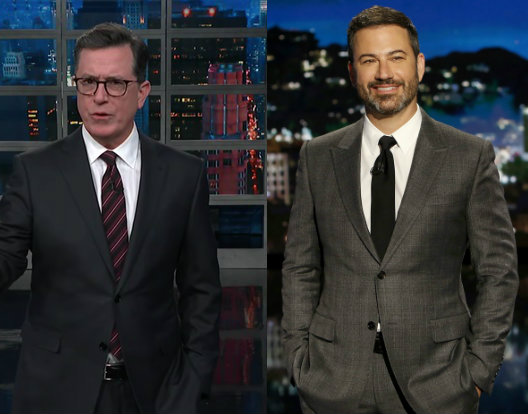 PORTLAND, OR – After basking in the righteousness of another blistering monologue by Stephen Colbert, local liberal Moe Shuster remained blissfully unaware that comedic barbs will do nothing to prevent the creeping shift of America to an authoritarian strongman government.
"Wow! He really nailed Trump again!" exclaimed Shuster. "Quip by quip he will bring this president down the same way he stopped George Bush by roasting him at the Correspondents' Dinner."
Shuster's beliefs fly in the face of the reality that Bush served his maximum two terms unhindered by Colbert's barbs. Shuster is also undeterred by the idea that comedy hosts might spur candidates into action, like when Seth Meyers mocked Donald Trump at the 2011 Correspondents' Dinner.
"Meyers is killing it!" shouted Shuster. "His breakdown of the daily news clearly shows how inept and corrupt this administration is. Trevor Noah and John Oliver, too!. Even Kimmel is getting more political. Trump is being hammered on all sides. There's no way he can hold on to power!"
In addition to a large flat panel screen, Shuster's TV room was decorated with a distorted mirror and had a constant echo.
"This is just like how satirical cabaret shows prevented the rise of Hitler in 1930s Germany," Shuster murmured to himself as he curled up in the fetal position on his sofa and retreated into a comforting and catastrophically incorrect delusion.
Meanwhile on the Tonight Show, Jimmy Fallon was playing Celebrity Beer Pong with Nobel Peace prize winner and alleged war criminal Henry Kissinger.