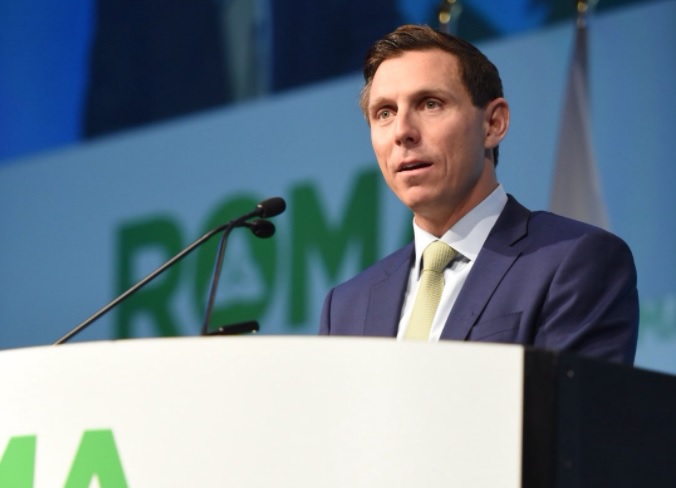 BARRIE – Embattled former Ontario Progressive Conservative leader Patrick Brown has suspended his campaign for party leader, in order to spend more time planning his upcoming campaign for party leader.
Brown, who resigned as party leader last month after being accused of sexual misconduct, re-entered the leadership race which he says he now must drop out of in order to re-re-enter "in a couple days or so". Asked whether he was dropping out due to sexual allegations, an Ontario integrity commissioner probe into his questionable finances, or a current police investigation alleging fraud and forgery in a Hamilton West nomination race, Brown responded, "Sure."
"There are less than 2 weeks left in this current Ontario PC leadership race," explained a tearful Brown. "That leaves precious little time for me to repeatedly drop out in disgrace before dramatically re-inserting myself into the race and headlines."
"I may only be able to repeat this drop-out-re-enter cycle six, seven more times, max," Brown asserted.
Asked how he plans to re-re-enter the Ontario PC Leadership race considering the nomination deadline has already passed, Brown responded, "If you read the papers, you'll see that 'following the Ontario PC rules' isn't exactly my thing."
Queen's Park insiders report Brown's tactic of repeatedly resigning and announcing his candidacy may be intended to confuse his opponents into forgetting whether he is already the PC leader, causing them to drop out of the race and allow Brown to win by default.
"I really thought this one was gonna stick," said an unnamed Patrick Brown campaign official as she hastily updated her LinkedIn page.
Brown's PC leadership opponents, however, remained skeptical. "Look, I know how fun it is to drop out of a political campaign when something more interesting comes along. But this is ridiculous," said two time former Toronto mayoral candidate and nearly-one term councillor Doug Ford.
At press time, Premier Kathleen Wynne was spotted placing "Vote Patrick Brown" signs on Ontarians' lawns.