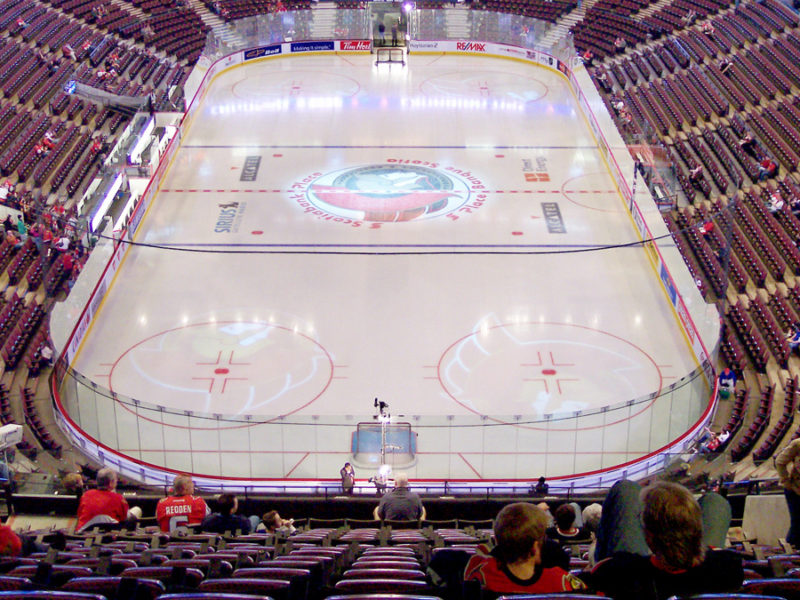 OTTAWA – With the NHL's trade deadline rapidly approaching, franchises are looking to improve the strength of their team by any means necessary. For the Ottawa Senators this means heading into the deadline looking to acquire a dedicated fan base.
Last season Ottawa was one overtime goal away from advancing to the Stanley Cup finals due in large part to captain Erik Karlsson, who many consider to be the best defenceman in the world. Despite all this, the team struggled to sell out playoff tickets and is now looking to correct last year's mistakes by finding a fanbase who "gives a shit."
"Management has spent a lot of time discussing what this team needs to push it over the top and have realised that the solution lies in an elite level fan-base," said team owner and CEO Eugene Melnyk. "We've been sending scouts out to arena's all over the league to see if there are any fans we could trade for to fill that void, it's a part of the team we've definitely neglected in the past. Without maniacs in the stands to shout helpful advice like "Go Sens Go" or "Shoot the puck!" during power plays, our boys have no idea what to do on the ice. It's absolutely tragic."
Teams around the league see many of Ottawa's assets as attractive pieces to help a playoff team but are wary of the price it may cost them. More than one general manager claimed it would be "borderline inhumane" to have to let a hockey fan know that they've been traded to the Ottawa Senators. To complicate things further, many teams are unable to even consider trading their fan bases to Ottawa due to the Senators being at the top of many fans' no-trade list.
Should the Senators not be able to fill the hole in their fan base through trades, insiders say the team has been sending mascot Spartacat on scouting trips to local colleges in an effort to draft a drunken superfan in the early rounds of the 2018 draft.
"We've tried drafting a franchise player before, and it hasn't worked for us yet," claimed Melnyk. "But using that first round pick on a shirtless overweight man who has painted himself to match our team colours… now that sounds like a recipe for success. Just look at Toronto, they didn't start winning until Dart Guy showed up. He's truly the MVP of that franchise."