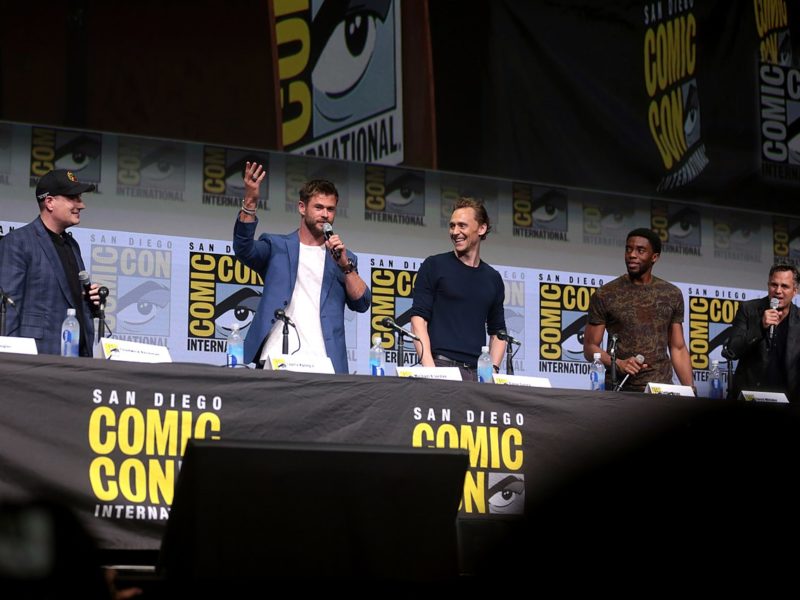 NEW YORK – Marvel Entertainment announced today that Avengers: Infinity War, the latest entry in its popular superhero franchise, will feature some content not shown in the trailers.
"We are pleased to give fans the opportunity to see some exciting, new footage they haven't already seen in the all the ads," said Marvel Studios President Kevin Feige. "We view this as an added incentive for folks to see Infinity War – although, let's face it, they will anyway."
The decision by Marvel to reveal only 98.5% of the plot to their blockbuster is a first for the company but it's being heralded as a groundbreaking achievement.
"Usually after you release five teasers, seventeen trailers, eighty TV spots, nine posters, ten social media feeds and twenty-four interviews with the cast and crew, you're totally out of material," said Feige. "But this time we've managed to keep nearly 45 seconds under our hats."
Although Feige was tight-lipped on what new material the movie will have, rumours circulating on the internet suggest that it will be a single scene in which Iron Man says, "I'm getting too old for this shit" and Captain America replies, "Tell me about it!"
At press time, Universal was going a more secretive route by keeping fans entirely in the dark about whether the next Jurassic World movie would feature dinosaurs.