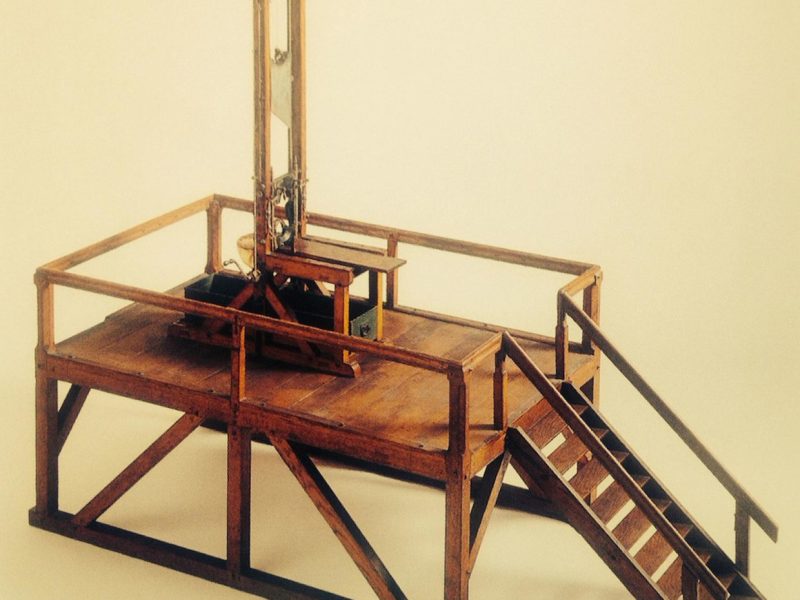 San Francisco – A Silicon Valley startup is expressing regret today after realizing their groundbreaking smart device is a reinvention of the guillotine.
"I didn't realize I was inventing the guillotine 2.0," said tech bro and SlicR inventor Jordan White from the game room where his company holds press conferences. "If I had, do you think I would have included self-driving wheels, facial recognition, and a hydraulic blade mechanism that can wirelessly determine your bank account balance?"
"I was just trying to create a high-tech solution to the age-old problem of slicing a watermelon, using net worth fluctuations."
Venture capitalists flocked to White's next-gen smart melon slicer, valuing White's company, also called SlicR, at over $500 million during the first round of financing.
Almost immediately, a video where YouTube prank-star Brad Peters used a prototype of the SlicR to cut his grandmother's prosthetic leg in half created instant buzz around what has turned out to be an unstoppable killer of the aristocracy.
"This kind of thing is going to happen when you're disrupting the status quo," White said as he walked quickly away from a SlicR which was rejecting his commands to power down.
"It's the price of innovation," White added before tripping over a beanbag chair and landing sprawled in front of several SlicRs with glowing red interfaces.
At press time, the new CEO of SlicR had just announced their latest venture, an app they say will end world hunger by letting people trade their cake for bread.