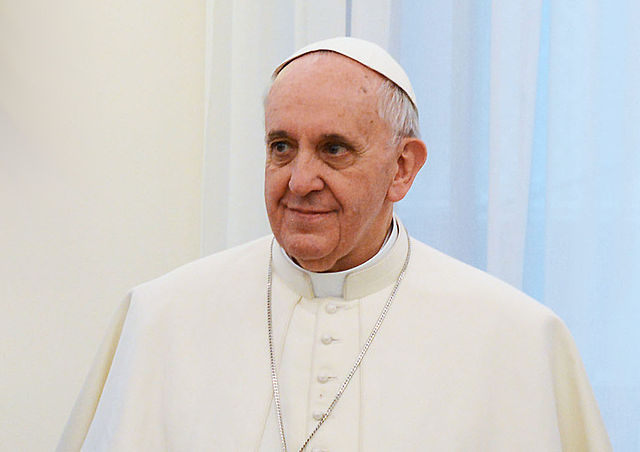 THE HOLY SEE — In his annual address, Pope Francis denounced "fake news" and urged journalists to search for the truth, then clarified, "but not like in that Spotlight movie."
The Pope was quick to explain that his meaning was not for journalists to do the kind of work depicted in 2017's Best Picture about a team of investigative journalists uncovering the truth about systemic child sex abuse by Roman Catholic priests in Boston.
Regarding the controversy around embattled Chilean Bishop Juan Barros who is accused of covering up sex abuse by his mentor Father Fernando Karadima, the Pope said, "well, now that one is fake news."
The Pope encouraged journalists to oppose "falsehoods rhetorical slogans and sensational headlines," adding, "leave that to The Bible."
"There are some stones that should be left unturned," he said. "Just focus on the politicians. Those guys are always up to something! Look there one of them goes now!" cried the Pope while pointing at nothing and then running away.