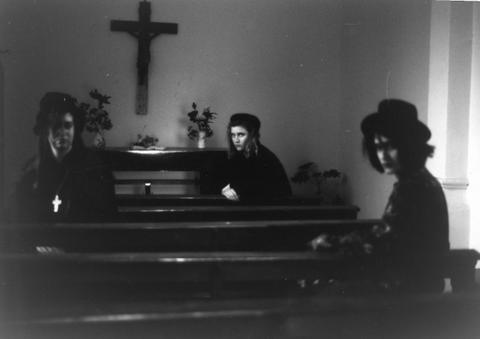 STUDIO CITY, CA – Announcing a major shift in tone, the Hallmark Channel is set to launch a new slate of all Goth Christmas programming for festive Goths.
"Our audience was tired of watching blonde fashion magazine editors choose between blandly handsome pharma CEOs and ruggedly handsome lumberjacks," said Hallmark Channel president Liz Armstrong. "Now they get to see depressed 'zine editors choose between sickly death-metal record label CEOs and abnormally tall undertakers."
Movies such as The Dark Prince & Me, A Christmas Dirge, and It's A Wonderful Knife will start airing on Hallmark this week, culminating in their nihilist New Year's Eve special, which is just an hour-long in memoriam reel.
"Not everything is changing," Armstrong said. "The plots will still be extraordinarily simple, the snow will still be fake, and the casts will still be extremely white."
Hallmark is also considering changing the tone of its murder mystery programming, from cozy small town whodunits where perky bakers solve murders to gritty inner city crime dramas where perky bakers solve the opioid epidemic.