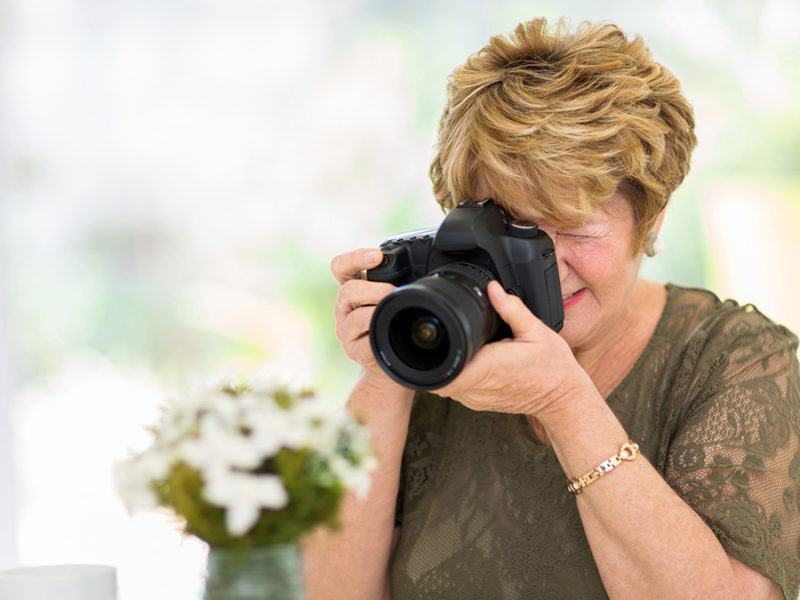 THUNDER BAY, ON – After finally getting around to using her Christmas gift from ten years ago, late breaking reports indicate that mother of three Joanna Johnson, 57, has finally figured out how to use her Nikon D300 digital camera.
"I started using it after I finally got the packaging open, which was just so ridiculous," explained Johnson. "Why on earth do they use such hard plastic to encase this stuff? I had to get an Exacto-knife, which was another ordeal within itself, since your father never puts stuff back in their right place. Anyways, making a long story short, I finally got the camera out of the package, and I was a little confused, but I took some pictures no problem."
However, Johnson's daughter Eliza, 26, disagrees, citing the twelve missed calls she received from her mother at work, only to call her back to be asked where to put the film in the camera.
"It was a goddamn nightmare," said Eliza. "I said you don't need film, you need an SD card. Then she asked what that was and then I knew I was in too deep. That frustrating conversation ruined my lunch break."
"She asked me to send her instructions on how to work the camera in an email, so she can download the email onto her desktop computer and print out the instructions to put on the fridge," said Sam Johnson, Joanna's other daughter. "She owns a smartphone for fuck's sake! I told her that digital cameras are a dead technology, but she got very stern and shouted, 'a phone is not a camera!'"
"So I sent her the email with instructions."
Johnson went on to say that she is glad to have finally figured out how to use the camera but for next time, her kids do not have to buy her any gifts at all, and just spending time with them is all she needs.
At press time, Johnson said she gave the camera to her local Blacks to get the pictures developed, but was then informed Blacks closed its doors years ago.