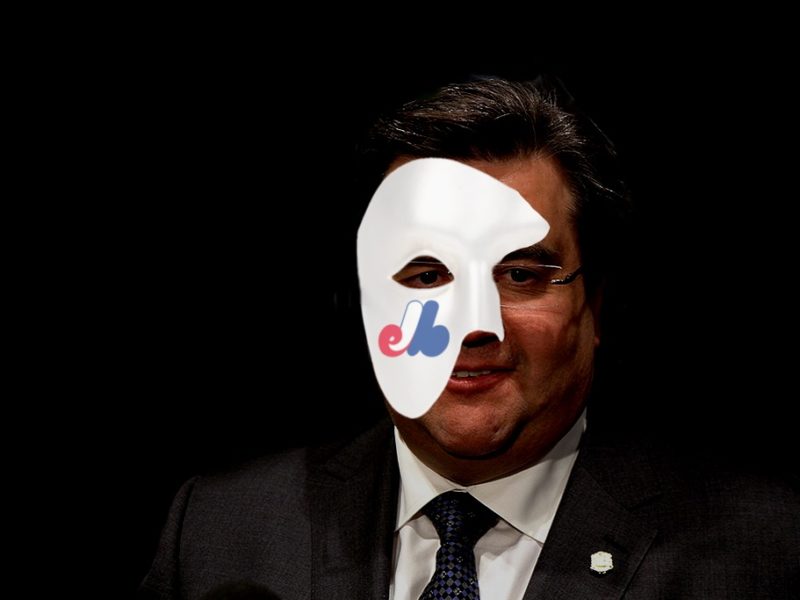 MONTREAL — Following an emotional press conference Monday, outgoing mayor Denis Coderre, draped in an extra large blue and red cape, vowed to never again return to municipal politics –and hasn't been heard from since.
A series of strange happenings surrounding Montreal's historic Olympic Stadium has caused political paranormal investigator Michael Stiffano to suspect the former mayor's involvement.
"I think we may be dealing with some sort of phantom situation." explained Stiffano.
Since Monday, janitorial staff have claimed to hear a mournful 'Take Me Out to the Ballgame' echoing through the halls from an unknown organ. Many of the holes in the stadium's patchwork roof have been repaired as if on their own, and any attempts to collect the stadium's office mail have been thwarted by the repeated destruction of the area community mailbox.
Montreal's police have been cagey about the unusual events, which has lead Stiffano to believe they may be somehow involved, offering protection to the mystery culprit.
"I have suspicions that the temporary disappearance of Toronto Blue Jay's Josh Donaldson during an exhibition game at the Olympic Stadium last spring may also be related," said a concerned Stiffano. Stiffano admitted, however, that the fallen chandelier that killed the new concierge probably had more to do with the stadium's shoddy concrete.
Stiffano has plans to try and lure Coderre out into the public with an irresistible opportunity. Stiffano plans to create a fake ribbon-cutting ceremony in the building and invite the press corps.
Said Stiffano: "I would be very surprised if Denis Coderre could pass up on a good photo op."