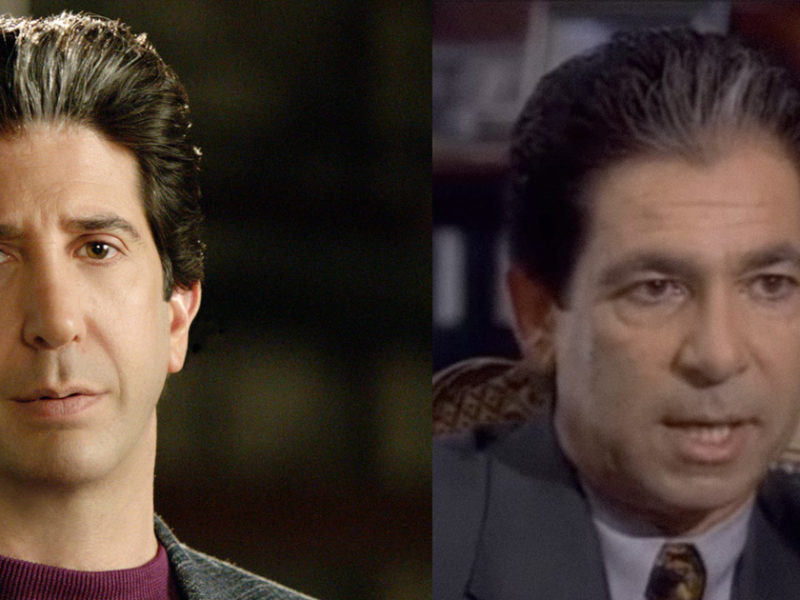 LOS ANGELES – After playing his deceased best friend Robert Kardashian on the hit television series American Crime Story, OJ Simpson, now released from a nine-year prison sentence, refuses to leave David Schwimmer's residence, referring to the Friends actor as "Bob" and periodically reminiscing about all the good times they shared in the 80s and 90s, according to witnesses.
"Please, help me. He won't leave," said Schwimmer in a video posted online today of him skulking in a bathroom to avoid the former actor and Heisman Trophy winner.
Schwimmer was then interrupted by a man's voice, presumably Simpson's, from behind the door asking "Bob, are you okay in there? We should go golfing today! Just like old times, Bob!" adding later that he will be in the kitchen making a sandwich.
"I just want my life back," continued Schwimmer. "Please, someone from the Kardashian family help talk some sense into him."
Later, reports poured in that a visibly terrified David Schwimmer was spotted golfing with OJ Simpson at a nearby country club and reluctantly calling him "Juice" at Simpson's insistence, sources say. The pair were later seen exiting the premises in white Ford Bronco after Simpson complaining that the gloves purchased at the pro shop didn't fit.
At press time, Schwimmer was being asked to dispose of a bag of blood soaked clothes.
Images via FX/ABC