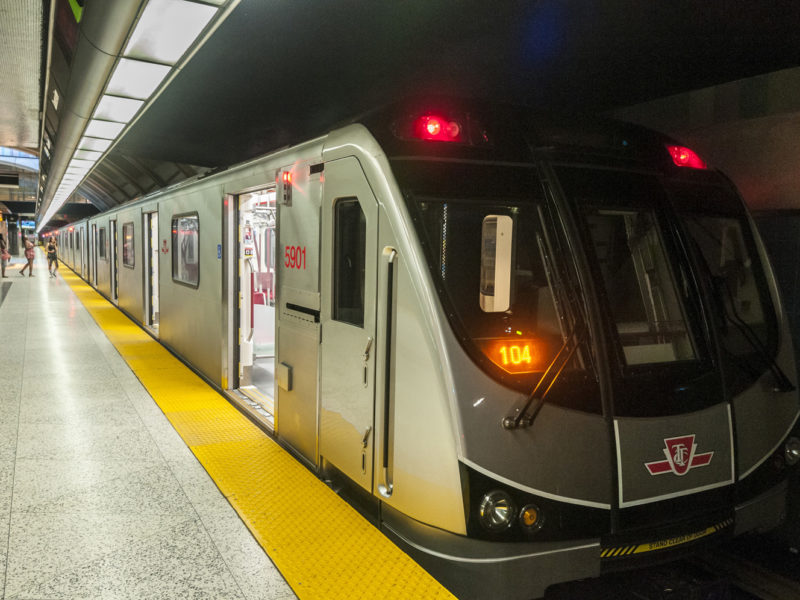 TORONTO – The TTC has confirmed that the opening date for the new Toronto York-Spadina Subway Extension (TYSSE) will be the day after you graduate from York University, whenever that may be.
"It's such great news they will finally be completing the subway!" you advised. "Now all they need to do is give me back the approximately 4 million hours I have spent at Downsview station waiting for a bus."
"Do you know how many times I've been attacked by geese here?" you added.
The long awaited subway line addition will drastically cut commute times to the university, benefitting everyone who will graduate even just a little bit after you.
The TTC has promised that the line would open by the end of 2017, with CEO Andy Byford confirming the first day of service will be December 17, 2017, so current York students can look forward to a series of delays and push-backs that will have the subway opening just a couple of days after they've finished their degrees.
"When I started my undergrad here in 2006 I was worried about the long commute each day, but I was happy to hear that the subway would be finished well before I graduated", says Cindy Marlie. "Now that I work here at York for admissions, I'm so excited to get the next generation's hopes up about the possibility of maybe someday having a direct subway line here."
"I'm so excited the subway extension will open right after I graduate" added fellow student Steph Genzyme. "I couldn't take the commute so I got an apartment closer to campus. I share an apartment in the Fountainhead with 2 girls and 1500 cockroaches."
At press time 95% of York students were wondering how the new subway would affect their drive to and from Richmond Hill.