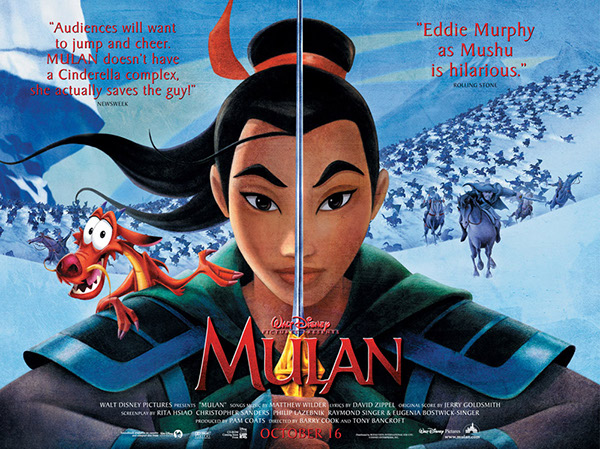 LOS ANGELES – Speaking before an assembled group of industry press earlier this week, Disney spokesperson Ian Glenn enthusiastically unveiled the casting of Hollywood stars Amy Adams and Benedict Cumberbatch as the stars of their upcoming live-action Mulan remake.
"We're so pleased to be remaking this classic piece of Asian folklore and we can't think of anyone better to play Fa Mulan and Captain Li Shang than Lois Lane and Sherlock Holmes," Glenn pronounced to reporters, "I think audiences will be amazed how these amazing actors really capture what it's like to be 11th century Chinese soldiers. No one could do it better."
"Literally, we cannot think of any other possible actors more appropriate for the role," Glenn added again, beaming.
In a behind-the-scenes video screened afterwards, Disney CEO Bob Iger explained his vision of having an international cast to best capture this "international" story. Joining the American Amy Adams and British Benedict Cumberbatch will be Australian mega-star Russel Crowe as Mulan's father, Canadians Seth Rogen, Jay Baruchel, and Mike Myers as the army's bumbling soldiers, and German Christoph Waltz as the Chinese Emperor.
"Everyone knows Cumberbatch has the range to play cultures as diverse as British, to Irish, to Scottish, but you'll be blown away by how a little eye makeup and bronzer transforms him into a Chinese general." Glenn exclaimed.
"Plus, we've somehow managed to get some famed Chinese actors like B.D. Wong, Ming-Na, Donnie Yen, Jackie Chan, and Fan Bingbing to agree to do the Chinese dubbing for the asian market release! What great sports!" Glenn added.
In keeping with their dedication to diversity, Glenn confirmed that the Huns will probably all be Black or something.
"If audiences respond well to this, we've already got some thoughts for the upcoming Pocahontas adaptation. Two words: Kristen Stewart!" Glenn concluded.
Following the Mulan announcement, Disney also revealed the long-awaited re-release of Song of the South, a film "as perfect as the day it was made and needing no changes whatsoever".