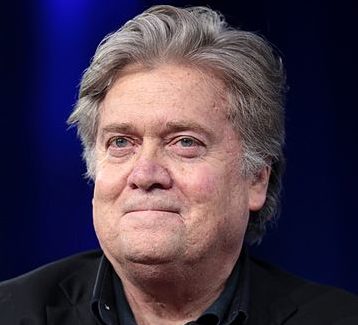 WASHINGTON, D.C. – Stephen K. Bannon, White House strategist and de facto leader of the uncivil rights movement, has resigned from his post as the president's most trusted advisor, citing a desire for somewhat pastier environs.
"I've come to realize an eggshell white just isn't for me," the infamous white nationalist announced over twitter on Friday. "And I'm not just talking about the paint. Trump is too delicate to be an effective nazi. Sometimes it seems like he's just phoning in the hate. I need coworkers and a workspace that share the same qualities of bleach that I do. I mean, my soul really has to match the drapes."
Bannon is planning to capitalize on his reputation as a fear-mongering stick of chalk to do private consultation out of a home office, enlisting an agent to find a new house just outside the beltway.
"It's a tall order — there aren't a lot of places left that have three bedrooms, two baths, and an exterior coat that just screams KKK picnic," blogged Hannah Mason, CEO of Cracker Realty. "You want people who drive by the house to know that a real piece of shit lives there."
Even though Bannon had his White House cubicle repainted a blinding shade of lily-Reichstag, he spent much of his time in the Oval Office, which he often complained was "just sort of blanched" rather than full-on chromacidal.
At seven months, Bannon held the longest tenure of this administration and yet one of the shortest in history. For the time being he has returned to Breitbart News, whose headquarters are covered in a double-coat of Goebbels Gloss. But according to some sources, he plans on retiring to Canada for some zen training with his northern counterpart Ezra Levant, who has mastered the art of bathing everything in a simple whitewash.