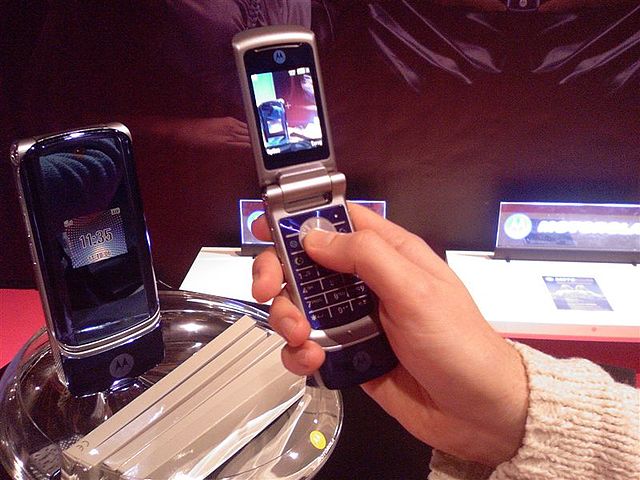 OTTAWA – In the wake of a series of high-profile hacks in the United States that led to terabytes worth of private data being made public, the RCMP tech crime unit has released a statement imploring Canadians to "please all share one flip-phone."
Policing the wide variety of online devices and connection methods available to potential hackers is an immense drain on RCMP resources, and the paper emphasized the safety and security Canadians would feel, were they all to just take turns using one Motorola KRZR.
"There are only 36.29 million people living in Canada as of 2016," the statement denotes. "About 33% of those are kids and seniors – groups that would not be allowed to use the flip-phone. That only leaves 23 million people: less than a million people an hour!" 
The verbose 38-page document goes on to exhaustively explain the methods and best practices by which all Canadians across six time zones can successfully split one little phone that became obsolete two years before the iPhone came out. These include a lengthy sign-up sheet, bylaws that would fine anyone using the phone for longer than their allotted time, and government-funded relocation plans to evenly distribute people who can throw really hard.
The RCMP could not be reached for comment on this developing story because at press time their voice mailbox had yet to be initialized.