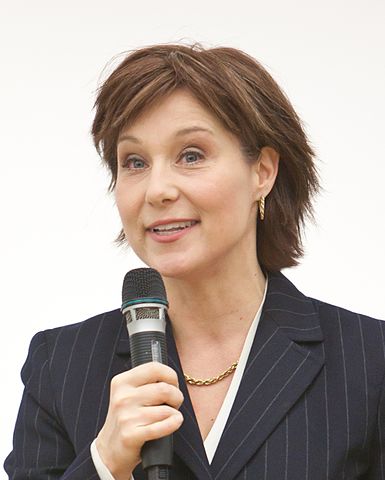 VANCOUVER – After losing a motion of non-confidence with investors following a rocky second quarter, Christy Clark has decided to step down as CEO of the B.C. Liberal Party and take her severance package.

"It's been an honour, but I believe the company needs new leadership," said Clark. "I thank the members of the board for the generous bonus. It really helps cushion the blow."

While Clark, who is reportedly looking into picking up a small tech startup, has drawn criticism for taking the seven figure payout when many low level MLAs are now out of a job, board members and top executives are defending the move.

"Christy deserves it after all she's done," said interim CEO Rich Coleman. "She took a business that was involved in small time things like legislation and policy, and turned it into a profit machine. Who would have thought that the donations sector was such an untapped market?"

Clark along with a few others is often cited as someone who helped the B.C. Liberals vastly diversify their revenue streams, ranging from contracts for donations with companies like Telus and West Fraser to opening the gates for considerable foreign investment.
"I wish Mr. Horgan the best of luck over the next four financial years," said Clark. "I know that the NDP are really more of a mom and pop, and that if he fails he'll actually have to be held accountable for his failures. It's a scary thought."

In a public statement following her resignation, Clark announced that she also is considering leaving the private sector and going into politics.