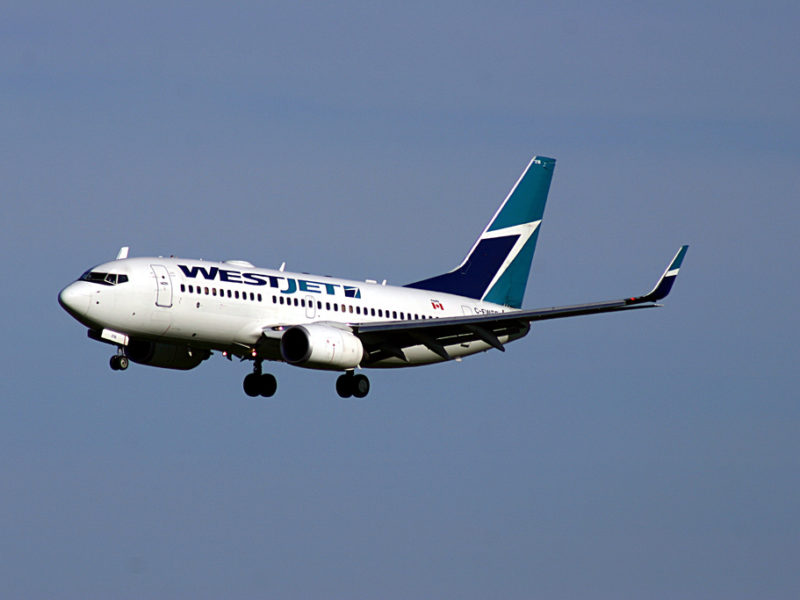 CALGARY – After twenty-one years in the commercial aircraft industry, WestJet Airlines has finally started offering flights that fly in an eastward direction.
"It's a huge departure for us," says senior VP of operations Sarah Henderson. "Until now, someone flying WestJet knew they could expect two things: to be in a jet, and to be flown west. But this is the twenty-first century, and apparently customers today want more from an airline than just a literal interpretation of the company's name."
Long-time customers like Niles Plotnik are very happy with the unexpected change.
"I have to fly back and forth between Montreal and Ottawa several times a month for work, and while the WestJet flight from Montreal to Ottawa only takes 40 minutes, the return WestJet flight takes 37 hours," says the frequent flier.
"The passengers inevitably divide into tribes, internecine warfare breaks out, someone gets eaten, and I arrived at work the next day exhausted. I'm so grateful for this new policy that's saving me from having to make a choice between aerial cannibalistic anarchy or flying Air Canada."
Unfortunately, it's been difficult for many pilots to adapt, with some of them flying in endless circles due to an assumption that east is always on their right while others refuse to fly east at night for fear they will crash into the rising sun.
"There were always going to be some growing pains," says Henderson. "After all, this is a completely new direction for us."
At press time, the airline still had no plans to add north or south.