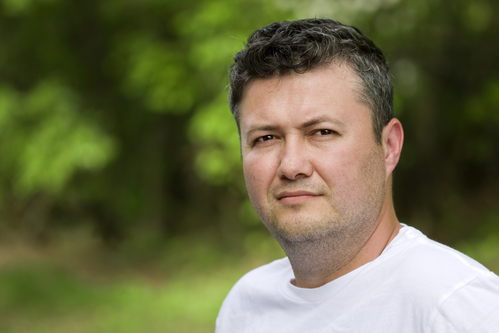 NAPANEE, ON – Local man and traitor of Canada Rory Emery was overheard stating his rather unenthusiastic support for the nation's band, The Tragically Hip.
Emery, 31, made the seditious claim after discussing what type of music he prefers with his friends at a local bar last night.
"Yeah, the Hip is all right," claimed the man who must hate Canada and will probably betray the nation one day.
The bar quickly fell silent except for the sounds of one woman fainting and a man vomiting in horror.
When asked to repeat what he said, Emery clarified "Yeah, they're pretty good, but I prefer more upbeat folk rock."
Friends immediately distanced themselves from the treasonous Canadian who had merely acknowledged the great talents of Gord Downie, Rob Baker, Gord Sinclair, Johnny Fay, Paul Langlois, and previous member Davis Manning who left the band in 1986.
"I'm beginning to think Rory doesn't own all 14 studio albums or have the lyrics to 'Courage' tattooed onto his forearm like the rest of us," confided former friend Lance Barrie who had been sitting next to the heretic. "He's abandoned his country today."
Emery was arrested by police and charged with sedition after admitting that he only knew the lyrics to two Gordon Lightfoot songs.