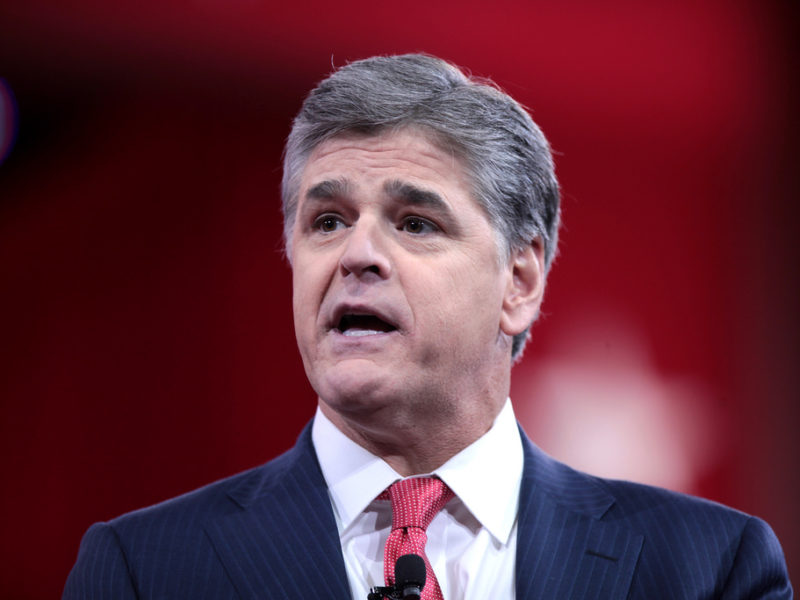 NEW YORK – After months suggesting the DNC was responsible for the murder of Seth Rich, Fox News reporter Sean Hannity is now reporting the Clintons have assassinated Fox News reporter Sean Hannity, while gradually lifting a gun to his own head.
"It's clear that Hannity was onto something, otherwise they wouldn't have felt the need to silence him," said Hannity, flaring his nostrils and taking several deep breaths as the cold steel nestled against his left temple. "Oh God, oh Christ, please, please, I'm not ready."
While the mainstream media says there's no reason to suspect the Clintons had anything to do with the murder of a man who hasn't even had the guts to pull the trigger yet, Hannity says they are the only ones who stand to benefit.
"It's obviously the Clintons," said Hannity, shooting a pleading glance at his producer, off camera. "Who else stands to benefit from the months-long ratings boom Fox News will get from the sensational on-air death of one of their anchors?"
Hannity then blubbered for thirty uninterrupted seconds, while a voice in his earpiece could clearly be heard shouting at him to 'do it, do it you spineless weasel.'
This is the first time a Fox anchor has died on camera since the last of Tucker Carlson's frontal lobe was swallowed by the worm living in his skull, back in 2011.