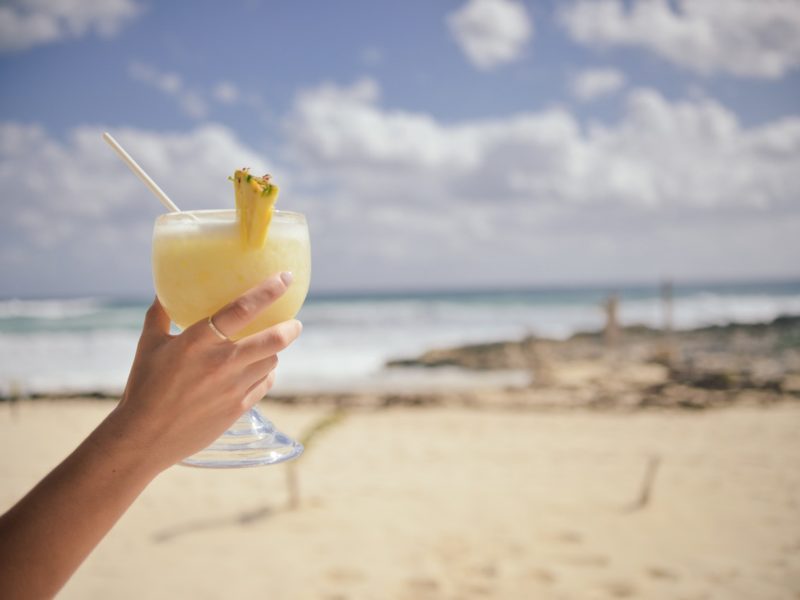 TORONTO – Local 12th grade student Lindsay Fleming is planning on taking a year off between high school and university so she can travel around the world, find herself, and puke up booze in beautiful foreign locales.
"I'm going start in Bali, which I hear is so gorgeous in the summer and has basically no drinking age," said Fleming. "Like, they'll sell to children. It's awesome."
Fleming says that after four years of high school she's earned the chance to spend a few months barfing around Europe. Additionally, with university and a job right around the corner, this may be the only year where she can "do a 30 second core workout" in the Louvre bathroom.
"A lot of my friends think life is just supposed to be about work, but what about travel, drinking, art, alcohol, booze, culture, tequila, and vodka?" said Fleming, in between doing shots of Jagermeister with other hostel guests. "When else am I going to have a chance to make a Jackson Pollack on the Sistine Chapel floor?"
While Fleming cannot wait to see the wonders of the world, like Italy's one euro limoncello shots and Iceland's horrible but inexpensive schnapps, her social media friends feel differently. Many are already sick of her constant photos featuring
"Eventually I'll get to Cuba where they let you swim with the dolphins," explained Fleming. "It's expensive but it's a once-in-a-lifetime opportunity. I've never hurled on a dolphin before."
At press time, Fleming had to cut the interview short so she could "ride the rainbow train to chunk town".