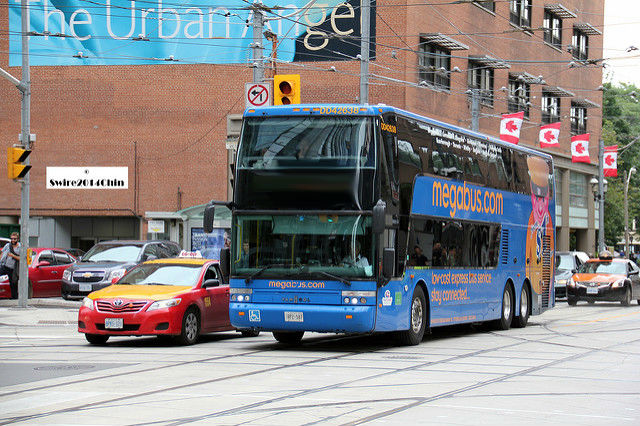 OTTAWA –  After the team's poorly attended playoffs series against the New York Rangers, the GM of the Ottawa Senators will be bussing in fans of other teams to fill seats in the Canadian Tire Centre for Wednesday's home game.
Sens management initially turned to their farm team of fans, which they've been cultivating with strenuous drills in sign-making and chants of "defence!" However, with the backup fans exhausted, General Manager Pierre Dorion had to call in for further reinforcements.
"They're not our fans, but at least they're interested in the game of hockey, unlike most of Ottawa," said Dorion of the Leafs, Habs, Sabres and Oilers fans lined up to attend the game.
Dorion explained that the level of compensation ranged widely depending on the type of fan: "The Habs fans negotiated a handsome fee, but the Leafs fans were just happy for an excuse to party."
As for why Ottawa fans aren't making it out to games, Dorion had this to say: "maybe it's the hour and a half drive through traffic, maybe it's the fact that people mistake the arena for an actual Canadian Tire, or maybe it's because our fans are a bunch of wiener bureaucrats who have to be in bed by 9 with a glass of warm milk. I don't know."
Dorion offered all substitute fans a one night stay free in Ottawa after the game to which all responded, "No thank you please."
With files from Emma Overton and Alex Huntley