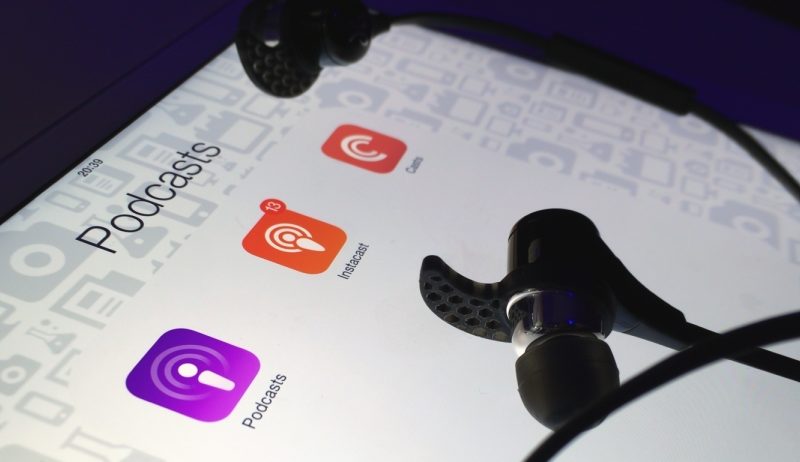 HALIFAX – Scientists from Dalhousie University are predicting that by 2018 every lifeform on Earth will be hosting its own podcast, available through their website or the Apple Store.
"With human beings having achieved full podcast hosting levels three years ago, it's just a matter of time before podcast hosting completely penetrates our wildlife," said lead researcher Dr. Orson Albright in the latest episode of his podcast Weird Nature. "We can already see monthly comedy podcasts coming out of most higher primates and some raven species."
With recent reports showing everyone you know is either hosting or appearing as a guest on someone else's podcast, biologists say it is no surprise that hosting podcasts has found its way into habitats and ecosystems in every biosphere on Earth, and expect 75% of species to be hosting podcasts by early 2017 alone.
"The rate of growth is astonishing. Just today we discovered a great history podcast by a lobster in Alaska," said Albright. "His five part series on the Napoleonic Wars was riveting. There's also this really interesting politics podcast by a swarm of termites out of France – you have to listen to their interview with Naomi Klein."
Scientists from the United Nations Climate Change Secretariat are warning that global warming may snuff out millions of potential podcasts waiting to be discovered. "We stand to lose billions of podcasts, most of which can only be found through word of mouth, beak, or phalanges" said Executive Secretary Patricia Espinosa as the sound of shrieking lemurs emanating from her laptop led into an ad for Squarespace.
"Be it the crazy theories zebras have on The Walking Dead, or hot takes from squid on the latest Hollywood gossip – who knows what we'll find when we probe into the furthest reaches of our planet. We must save them before it is too late."
At press time this article was brought to you by the all new Beaverton Podcast: The Beaverton Weekly Report! Available through our website or wherever you get your podcasts