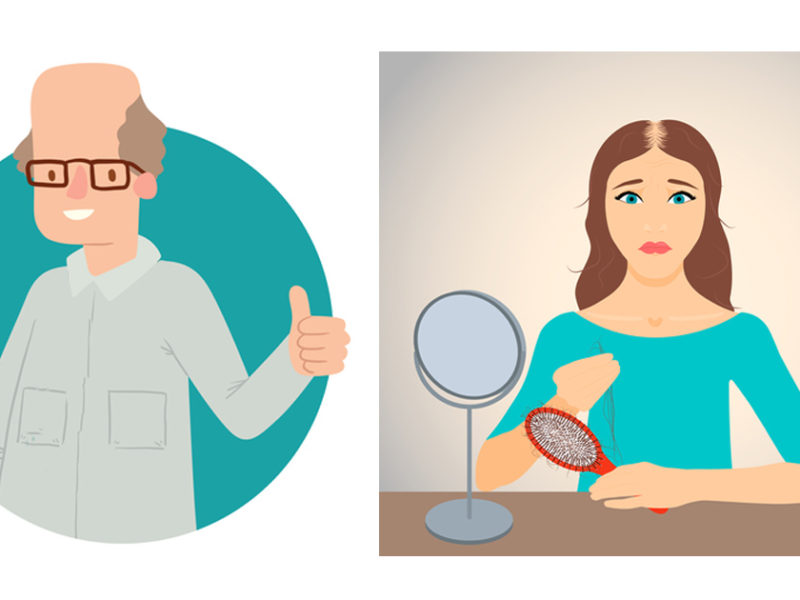 SASKATOON, SK. – A recent study shed light on the sexual desirability of balding men, while simultaneously concluding that balding women just need to go back to the garbage cave where they came from to live out the rest of their miserable lives.
"Our results show men's self esteem took a hit when hair loss was experienced, but their pride was quickly regained after realizing no matter how men look, bananas-hot women will still date them," said lead author Jim Mannington. "And while it's unfortunate balding women need to be hidden in a dark tower away from society forever, this is science, and we can't argue with the data."
Another scientist who took part in the study reported, "Sure, some bald chicks are hot like Sinead O'Connor in the 80's, but you can def tell she could grow hair if she wanted to. Man, what ever happened to Sinead O'Connor? She was smokin'!"
The study went further to find out that if you are a woman who is balding, society's reactions varied from, "my eyes are burning" to "assemble a mob and banish them from town a la Gaston from Beauty and the Beast."
"My dating life has been pretty great," said Terrance Leyland, 42, bald, from Saskatoon. "Ladies think I look like Jason Statham."
Some women in the study said they would feel more at ease about their balding appearance if they saw representation in the media. However, if you Google "famous balding women", the sole search result is a giant sad face emoticon with X's for eyes, barfing.