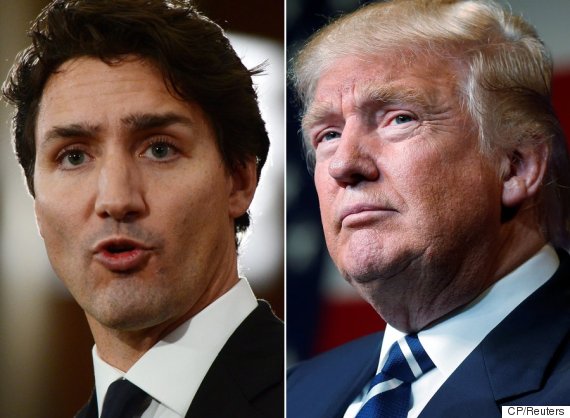 OTTAWA – Telephone and internet surveys conducted today have shown that Justin Trudeau's approval rating returned to its post-election high as soon as he he spent fifty-two seconds standing next to U.S. president Donald Trump.
"Trudeau was at about 50% yesterday," said pollster Nik Nanos. "But less than a minute after Trudeau managed to avoid being reeled in by Trump's baffling handshake at the door to the White House, it shot up a whopping 15 percentage points."
"We think the images of the two leaders together allowed Canadians to put their qualms about Trudeau in perspective."
Trudeau's declining popularity, attributed largely to his backing away from electoral reform, attending cash-for-access fundraisers and vacationing with the Aga Khan, rebounded rapidly as Canadians got to see up close what their neighbours to the south had to deal with on a daily basis.
"I thought I hated Trudeau after he refused to raise the cap on private refugee sponsorship," said Marcia Pfeister. "But then I saw him give coherent answers to press questions in two languages while Trump couldn't do it in one, and all those 2015 feelings just came rushing back."
At press time, Forum Research confirmed that Trudeau's approval ratings came back down immediately after he arrived back in Canada and disclosed the cost of his trip.