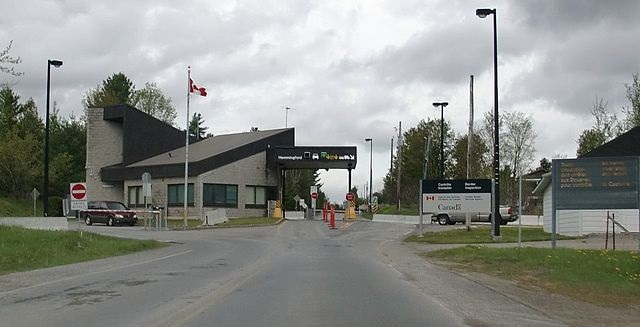 HEMMINGFORD, QC – RCMP patrolling the Quebec-New York border have intercepted all 16 members of the New York Times Editorial Board who immediately claimed refugee status.
The weary journalists crossed the border earlier today carrying only their MacBooks and now-frozen Starbucks drinks to seek a better life in what the presume to be the liberal utopia of the North.
"You don't know what I've seen or endured for the past six weeks," reported an exhausted James Bennet, editor of the Editorial page of the American daily, before being placed into a waiting police vehicle. "Trump continues to call our publication 'fake news', despite his outright lies and deception. The media has been declared as an enemy of the American people. I am fleeing a bloody, metaphorical war zone which is so bad it might as well be reality."
"We may never return," lamented Deputy Editorial Page Editor Terry Tang rubbing her hands together for heat. "But I hear that the public health care is lightning fast here."
The group of newspaper columnists tried to stay strong during their epic ordeal by keeping a topless portrait of Prime Minister Justin Trudeau in their wallets as a constant reminder that they may, one day, have a leader who identifies as a feminist.
"Your Prime Minister said refugees are welcome," said Congressional and National journalist Elizabeth Williamson to a CBSA official. "He is everything I want to perceive in a good leader. Why didn't I flee earlier?"
In related news, American border guards welcomed back Conservative Party Leadership candidate Kevin O'Leary who was headed in the opposite direction.