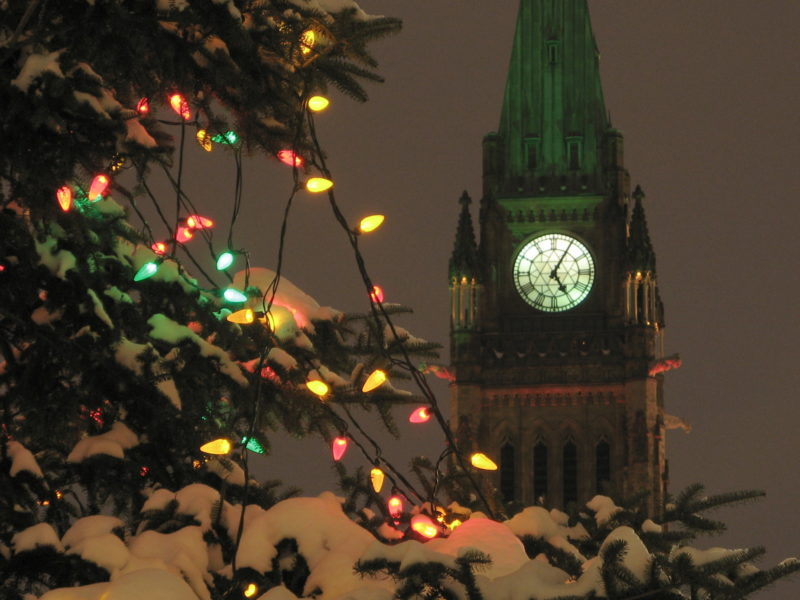 OTTAWA — In the spirit of the season, Prime Minister Trudeau will be spending Christmas Day this year with his family, close friends, and corporate lobbyists at 24 Sussex.
The Prime Minister, a known Christmas enthusiast, proudly celebrates the day every year by rising early with his young children and international businessmen to open Christmas presents in matching plaid pajamas. Sophie Gregoire-Trudeau is expected to serve a lavish Christmas Day brunch of french toast, and eggs benedict, featuring a three-foot chocolate fountain at $15,000 a head.
"There is nothing more beautiful than seeing their faces light up on Christmas morning seeing what Santa brought them," said Trudeau of his three children, and the Executives of LeMine Energy, Anbang Insurance Group, and BMO, among other, all of whom are to receive a generous gift of a one-on-one meeting with the Trudeau, his staff, and Chinese officials.
Trudeau also looks forward to a singing Christmas Carols, and hopes to lead the group in a round of "Do You Hear What I Hear?"
A small auction will be held with the highest bidder challenging Trudeau over the wishbone. Anyone able to defeat Trudeau for the larger half of the wishbone is to receive a 10 minute conversation alone
After dinner the group is expect to watch Elf, the story of a naive man-child who is thrust into a new life and must win over his new friends with nothing but his earnest smile and curly locks.