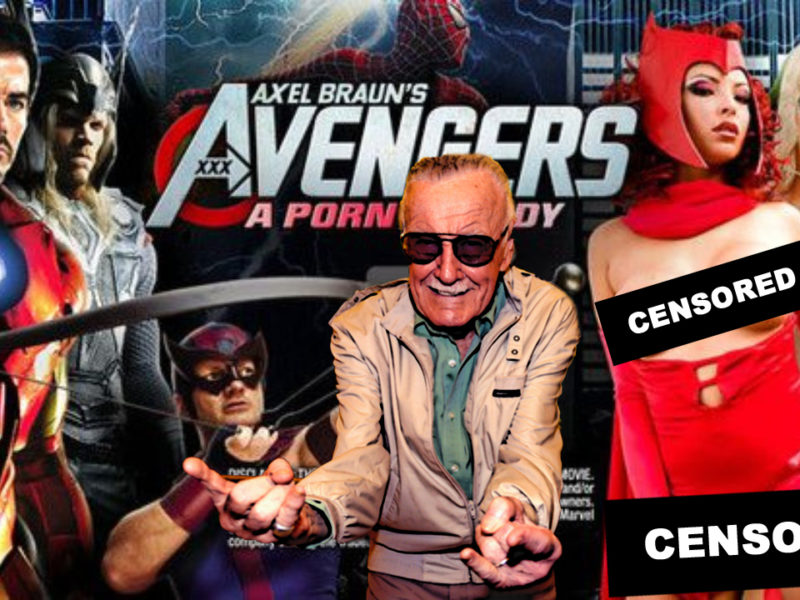 LOS ANGELES – Vivid Entertainment has announced that famed comic book creator, Stan Lee, has been confirmed to appear in cameo roles for forthcoming porn parodies of Marvel superhero films.
"We couldn't be more excited to have Stan on board for these projects!" exclaimed Rocko Chubbs, Vice-President of Casting and Moist Towelettes, "We think the fans will get a real kick out of seeing one of their icons appear alongside poorly costumed facsimiles of their favourite characters fucking through holes in their spandex."
As part of the announcement, Vivid confirmed that Lee would appear in all films in their Marvel parody Phase Three, including: Doctor Strange Pussy, Spider-Man: Homecumming, and Thor Ragnar-Cock.
"Viewers won't have to worry that Lee's appearances will distract from all of the hardcore screwing and spraying which are a hallmark of the Porn Parody Cinematic Universe," continued Chubbs, "but if you keep a close eye on the screen, you'll get a real treat catching sight of Stan the Man during the 10-12 viewings most people take to watch the entirety of one of our films."
Lee's cameos will include playing a Janitor who has way too much to clean up in The First Ass-venger, an overprotective dad to Scarlet Witch in Civil Whore, and one of several gangbang participants in Teenage Backdoor Betties 7.
The 93 year old has been described as "excited". When asked for comment, Mr. Lee said only, "XXX-celsior!!"