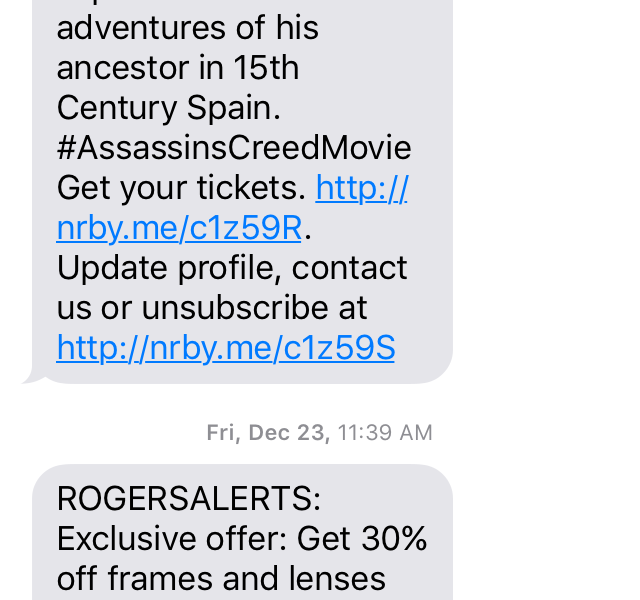 BARRIE – Local man Aarav Verma has done the math and determined that 9 out of every 10 texts he receives are notifications from his cell phone carrier about potential deals in his area.
"I knew I wasn't that popular but it's still a little tough to realize that almost every time my phone vibrates, it's just a billion dollar company letting me know that sunglasses at the sunglass hat are currently buy one get 50% off."
"This isn't why I bought the unlimited text package."
Verma says that the problem goes beyond mere inconvenience.
"One time I was telling my friend about this girl I liked. I got a text and said 'speak of the devil' but it was just Rogers letting me know Sarah McLachlan was coming to town."
Rogers insists that it doesn't send an overwhelming number of Alert texts, and pointed out that Verma is free to opt out of receiving them if he agrees to pay $5.00 more a month for his cell phone. When asked if anyone had ever done that the Rogers PR rep began laughing hysterically.
For his part Verma appears resigned to his fate.
"I guess I just need to accept this aspect of modern life you know? Oh hold on I just got a text."