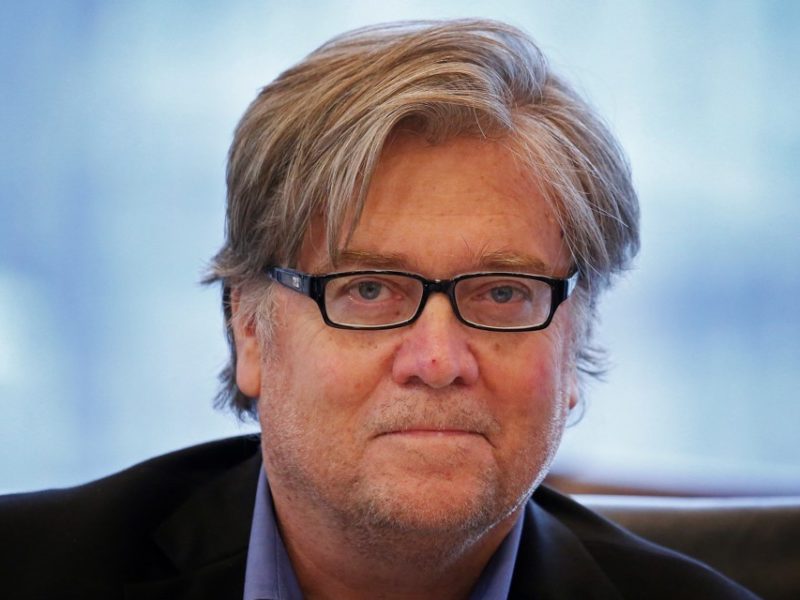 WASHINGTON, D.C. – After being appointed President-elect Trump's chief advisor, equal in power to the chief of staff, Breitbart News chairman Steve Bannon is claiming that the anti-semitism charges that have dogged him for years are nothing more than a worldwide conspiracy made up by a few angry elders of Zion.
"I completely deny holding any hostile feelings toward the people who secretly control our banks, federal reserve and delis," said Bannon on his way into Trump Tower. "Clearly some folks online and in the secret cabal rooms they keep underneath every major metropolis in order to count money and sacrifice virgins are trying to stir something up."
"Maybe they should spend a little less time trying to impugn my good name and a little more time covering up the horns we all know grow out of their foreheads."
Bannon's appointment to one of the most powerful positions in the world by President-elect Trump is a controversial one, given his ties to the white nationalist movement as well as the racist, xenophobic, anti-semitic presidential campaign of Donald Trump.
"Trust me, Steve will make a great advisor. His anti-semitism is the best, hugest, anti-semitism. And that is what the American people voted for," said Trump.
At press time Trump still had not decided whether to go with Newt Gingrich or Chris Christie as Minister of Propaganda.