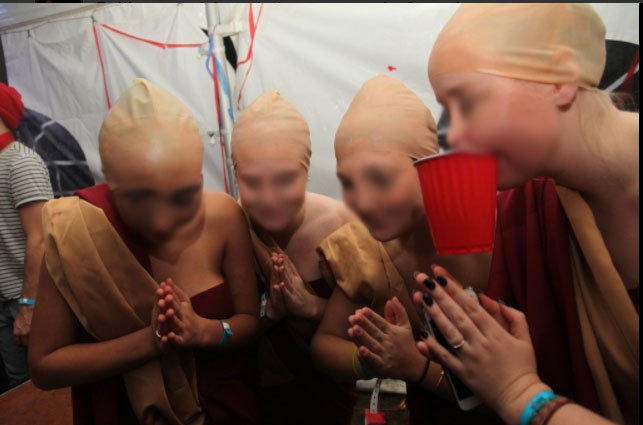 KINGSTON, ON – A group of Queen's University students are divided on which of the five cultural appropriation costume parties they would like to attend this evening.
Negotiations to break the stalemate between the nine friends began immediately to ensure there was enough time to purchase culturally insensitive wigs, makeup, and clothing before Value Village and the Dollar Store closed.
"My friend Mitch has got an awesome headdress and war axe party at Johnson and Division we can go to," said Alex Dolynskji to his group of friends deciding where to go. "There's going to be drum circle drinking games."
"I just got a text from Jill; she's having a Mexican-themed party and I want to go as a wall!" explained Madison Ert. "Plus, she has a keg of Corona left over from the Incan and Aztec Cannibal Party last Saturday."
"But it's Hawaiian Night at the Ale House! All of my Commerce friends will be there!" exclaimed an unconvinced Blake Thompson, preparing his Polynesian rub-on tattoos in anticipation.
"I can't go to Ale House," said a sombre Tim Schneider shaking his head. "My ex will probably be there wearing a coconut bra and grass skirt. Seeing her in my psychology lecture is already hard enough. Can't we just go to the Samurai Warrior and Bindi Party on Clergy Street instead? I bought all of this sake for a reason."
All did agree, however, that they would not be attending Carrie's African Shaman Party as no one in the group was willing to go North of Princess Street.
At press time, Queen's students were bragging on social media after Macleans had ranked their university as the number one school in Canada for satisfaction among white students