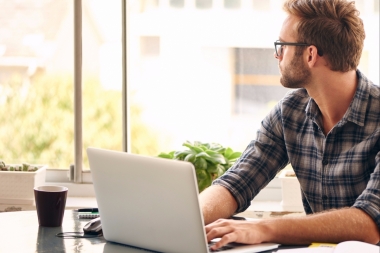 FREDERICTON — Deeming the act of quickly replying to a work email to be too difficult, local man Eric Stevenson has put off the task for multiple days, despite the fact that it would take him less than five minutes to complete.
"The thing is, if I reply to this email, someone is going to reply back and then I'll have to send another one. It's just going to take up too much time" said Stevenson, about an email that would take less time to complete than any of the household chores he's done instead, "I'll get to it when I've finished folding these fitted sheets."
Stevenson also spent much of his time watching YouTube videos and listening to podcasts, but didn't fully enjoy any of them out of guilt. Despite only needing to write down a few general details of a meeting from a week ago, Stevenson has consistently avoided logging into his email, something he usually does several times over breakfast.
Colleagues have noticed the absent email, but have yet to bring it up: "I was going text Eric a reminder, but then I remembered I had to reorganize my sock drawer" said coworker Tiffany Howard.
After three days of failing to complete the task, Stevenson decided he'd be better off quitting his job, but hasn't got around to sending in his resignation.