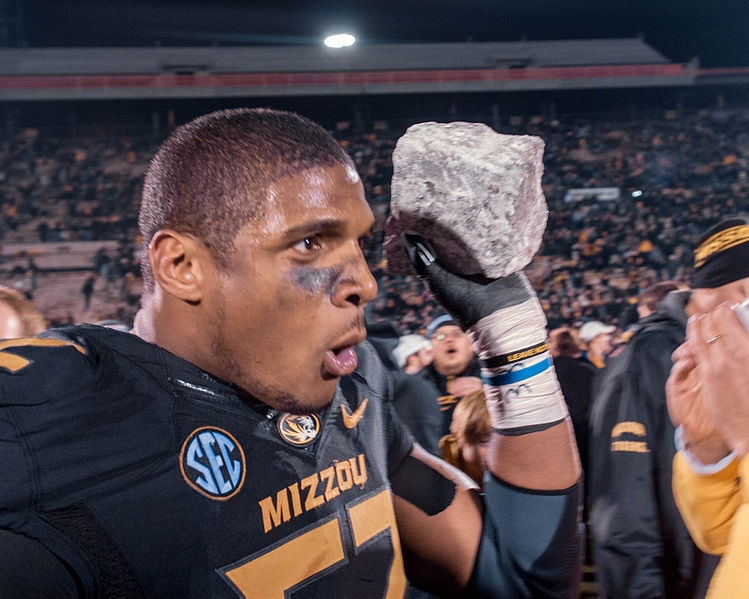 MONTREAL – A year after becoming the first openly gay football player to be drafted by the NFL, defensive end Michael Sam has become just the latest in a long line of public anglophones inhabiting the city of Montreal.
"There is no place for his kind here," said Plateau resident Simone Deprise through a translator. "Except for all the other ones."
Sam said he was excited to live in Montreal at first, until he went into a shop and tried to say 'good morning' to the francophone behind the counter.
"The look he gave me. Jesus. I've never been confronted with that kind of hate before," Sam said.
"I thought about hiding who I was at first, I knew that would have made things easier on me," he added. "But that wouldn't have been honest. And also, I really don't have the time right now to figure out all those insane french verb conjugations."
Some francophones have proposed a compromise, whereby Sam would spend 4 weeks in Laval for "conversion therapy" to "pray away the anglais."
"I don't care what he [Sam] says, I know for a fact that you're not born an anglophone, its a choice!" said diehard Als fan Henri Lefevre.
At press time, Sam advised that he was still excited to live in a country tolerant enough to watch the CFL.