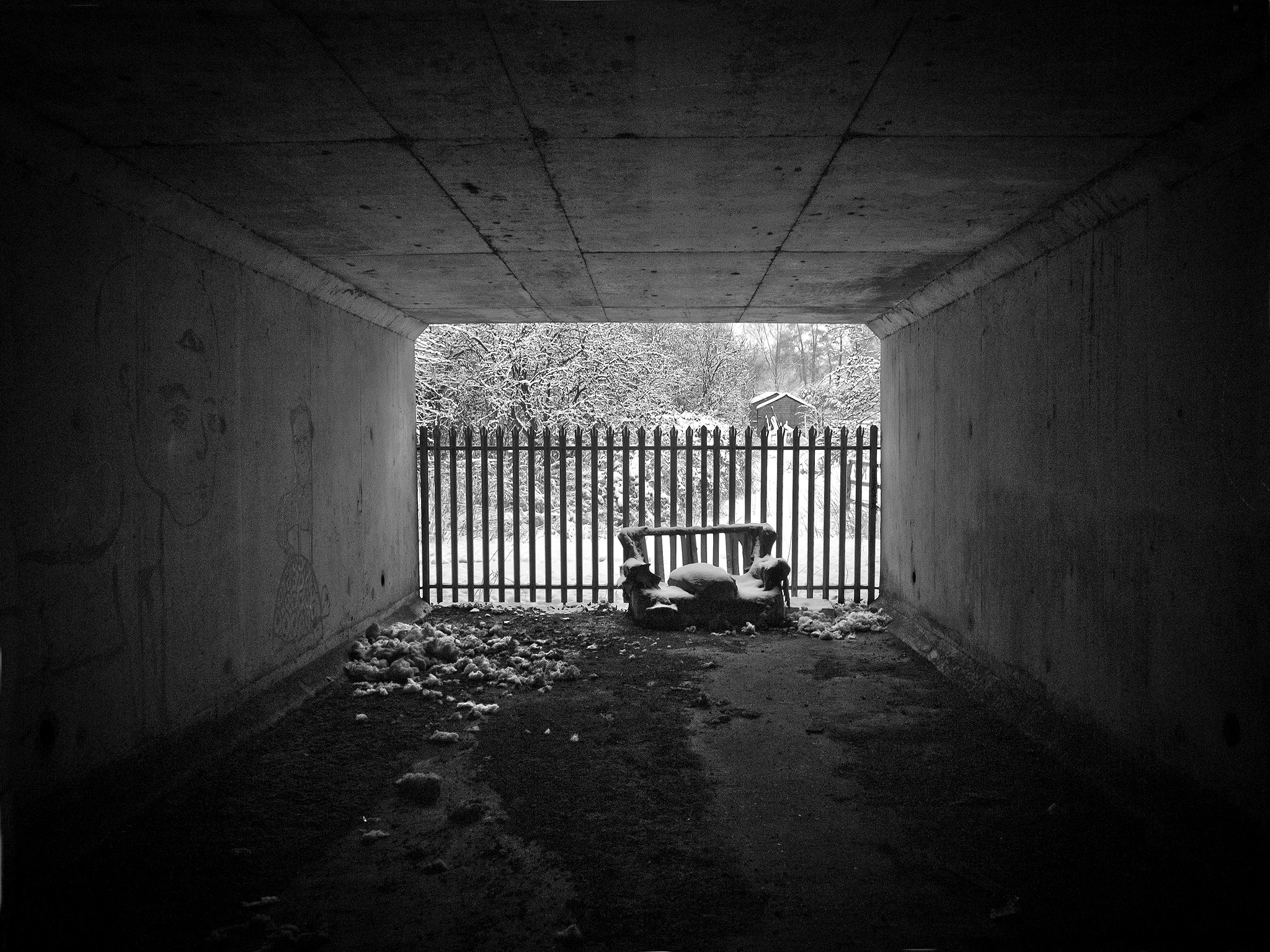 TORONTO – In the early hours of yesterday morning, local artist Sue Jolley was found dead of exposure mere days after being paid with the same.
"We're all shocked by this, but contrary to popular belief we were paying her quite well," said H&M Canada representative Lawrence Pike, who had hired Jolley to create a mural at their downtown location. "In her contract, she was set to receive fair compensation in the form of exposure, promotion, opportunity, free publicity, "a foot in the door", and at least 5 real-world experiences."
"It's a shame that her generation is so lazy that sometimes they'd rather breathe their last under an overpass while curled in a ball for warmth instead of, you know, working hard and sticking it out."
When asked why H&M couldn't have paid Jolley in more traditional currency, the massive multinational corporation responded that its annual net income was only $2 billion.
Jolley's friends say that her work was truly inspiring, and that this is borne out by all the corporations that graciously let her create for them.
"She was a talent," said colleague Jeremy Ivanovich. "Just last week, she designed a brilliant poster for a fast food restaurant that read 'I'm Hungry'. They liked it so much that they let her keep a copy. Later, I saw her sitting on the sidewalk in her rags, showing it to people as they walked by."
At press time, H&M had sold Jolley's mural for several million, claiming that the death of the talented artist had caused the piece's value to skyrocket.