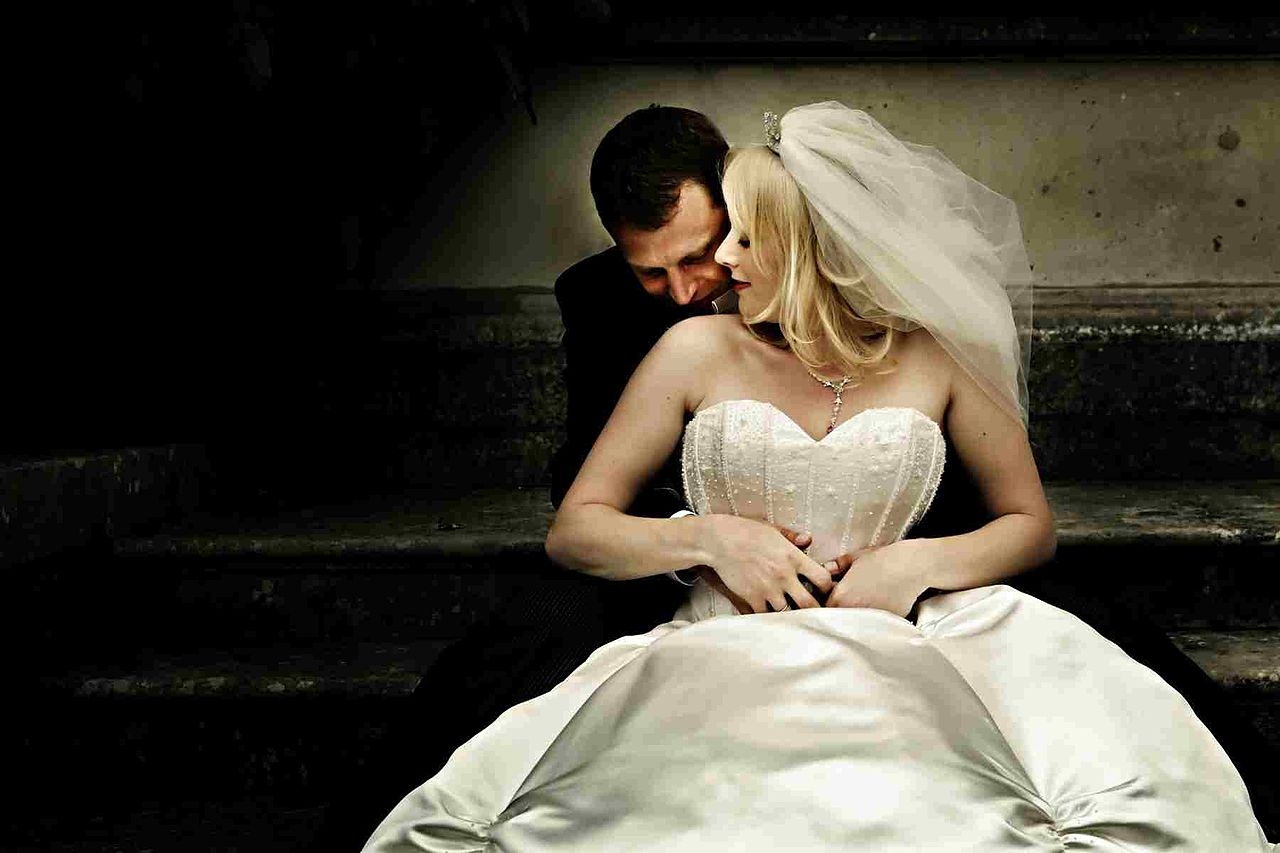 CARNDUFF, SK – Newlyweds Aimee and Nigel Toupin received a hefty fine from the provincial government this week for not wearing Saskatchewan Roughriders jerseys in any of their wedding photos.
The couple are the first to receive the fine since the Saskatchewan government passed the "Part Timer" law back in September, which states that any Saskatchewan resident who shows a "lack of Rider Pride" can be declared "Part Time Fan." S. 14(5)(a)(ii) of the Act requires that during any family photo at least 50% of the participants be wearing Roughriders jerseys.
The couple said they were shocked over the fine. "We love the Riders. We just thought maybe we could go one day without wearing the jerseys" said Aimee Toupin before adding, "plus we both wore Riders jerseys in our engagement photos."
Nigel Toupin's Uncle Robert Toupin who attended the wedding, was furious with the couple. "I tell yeah I was biting my tongue when the priest said the bit about 'if anyone has any objections to this marriage.' You just don't abandon your team when they're struggling right now."
The fine comes to about $500 each, but with the option of paying a portion of it directly to the Roughriders by buying fifteen tubs of officially licensed Saskatchewan Roughriders windshield washer fluid.
The Toupin's now are trying to rebuild their relationship with the community, by showing their Rider pride wherever they go. "I wear my jersey under my coveralls, my hard hat has Rider stickers all over it." Said Nigel Toupin. "Hell, I almost fought a guy from Manitoba at a gas station, because he had a dirty Blue Bombers hat on." While Aimee Toupin has been bringing up Dave Ridgway's 89' Grey Cup winning field goal whenever she can in conversation.
Saskatchewan Premier Scott Moe continued to defend the law stating "We are Rider nation and we are the 13th man. So this is a hard time for all of us. Not as hard as the 2009 Grey Cup, when we ironically lost the game for having a 13th man on the field, but still, Go Riders!