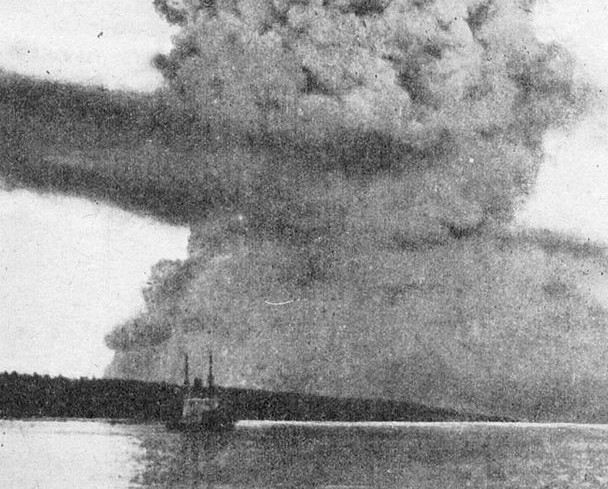 HALIFAX — An explosive collision between a Norwegian vessel and the SS Mont-Blanc, a munitions ship bound for France, has resulted in the tragic loss of countless high-powered military explosives.
"It's a terrible shame," said Joseph Joffre, the Commander-in-Chief of the French army who personally ordered the shipment of dynamite, picric acid, benzole, guncotton and numerous other highly combustible materials that were sadly destroyed in the blast. "It will be days before we can charter another shipload of weapons-grade explosives to France," Joffre sighed.
"When I think about all of those wasted kilotons of TNT, or the thousands of innocent gallons of high-octane fuel carelessly frittered away… Well, it just makes you wonder whether war is really worth it in the end."
During a public apology in which he took full responsibility for the disaster, Joffre told Canadians that the explosion in Halifax Harbour will surely be remembered as the worst destruction of high-grade wartime explosives the country has ever seen.