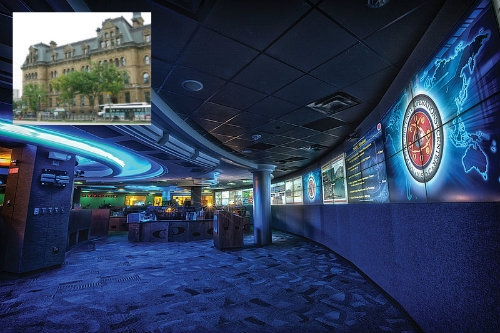 OTTAWA – To aid in its investigation of the Duffy-Wright expense scandal, the RCMP is seeking help from the NSA.
"We have no working relationship with the PMO, or the Senate," said Chief Spokesperson for the RCMP, Claire Thibault."The PMO have offered up massive incomplete databases of interoffice, interdepartmental, and even personal emails. Ninety percent were kitten photos," Thibault added. "In the defense of the photos they were incredibly soothing."
Thibault is hopeful for a break in the case soon, courtesy of the NSA.
"We have an excellent working relationship with the NSA and CSEC," Thibault added. "They wanted us to spy on other countries, so we made the Americans spy on us. Quid pro quo, amiright?"
"The NSA have given us a folder of documents from Harper's personal computer entitled The Preservation of Beluga Whales. We know he has no interest in the environment," said Thibault. "So the only other conclusion we could draw is that it contains information on Mike Duffy."