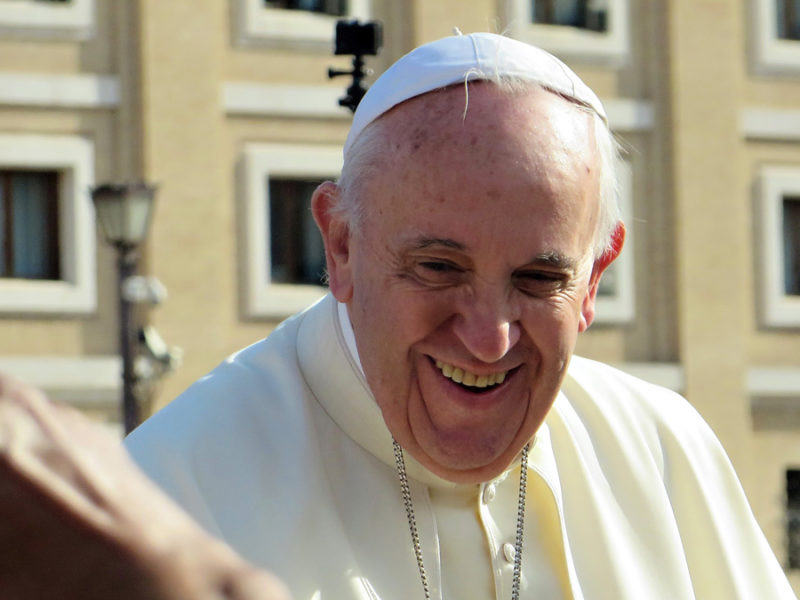 VATICAN CITY – Supreme Pontiff Pope Francis has marked the holiest week on the Christian calendar by reminding Catholics worldwide that it's important to kick it with your pals.
"On Good Friday, we fast to honour the sacrifice Jesus made for us on the cross," the Pope told the faithful assembled in St. Peter's Square. "But we should also honour the fact that our Lord and Savior had a pretty dang good time with his bros before he was betrayed and crucified."
While Good Friday is a sombre day of reflection before Christ's triumph over death, the Primate of Italy noted that any Friday, regardless of circumstances, can be transformed into a good Friday with the right attitude and some real cool dudes.
"Among Christ's final instructions was his commandment to love one another as he loved us, and sometimes love is expressed by cracking open a few brewskis and watching the game with the boys."
"Of course, this applies to the ladies too," the Servant of the servants of God said. "Much as women play a crucial role in the gospels by discovering Christ's empty tomb, you and your gal pals are indispensable to the world's clubs, brunch joints, and rowdier sporting events."
His Holiness then suggested marking Easter and the weekends to come by camping, catching a movie, or crushing a couple bottles of wine while you and the gang bitch about work.
"Word in the Sistine Chapel is that the latest John Wick is solid," the Successor of the Prince of the Apostles said. "But what you watch is ultimately less important than who you watch it with, especially if you grab some nachos afterwards and really make a day of it. Just be careful who you invite because, as Christ taught us, you only want to go to dinner with your real buds."
At press time, Francis was calling for more dialogue between the branches of Christendom by inviting the Archbishop of Canterbury to "smoke a bowl and see where the night takes us."