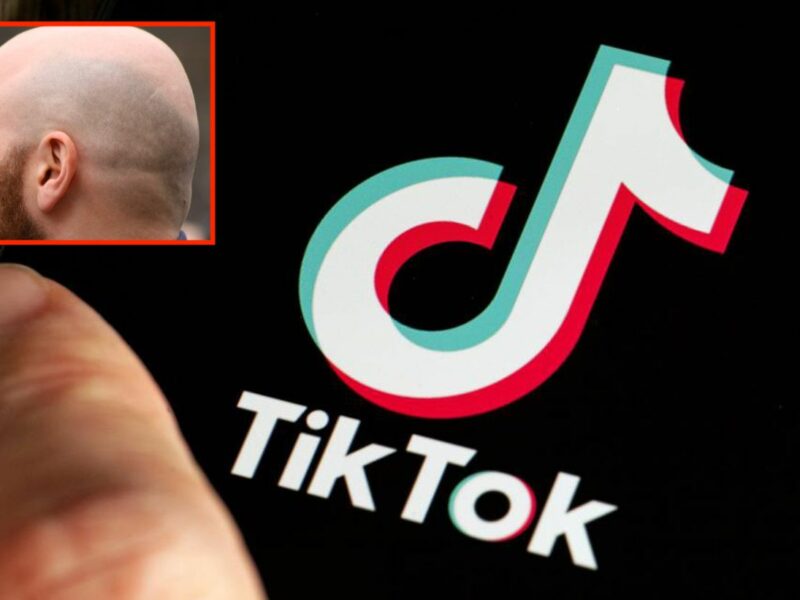 CALGARY — Local man Archie Nordheim is pleased to have discovered that his smartphone automatically turned a bunch of photos he took of his balding head into a TikTok.
"I love the way my phone uses cutting-edge machine learning to make my life easier. So when I saw that it turned 17 pictures of my patchy, dandruff-encrusted scalp into a TikTok without even the slightest suggestion from me, I was delighted! What is this, The Jetsons?" says Nordheim.
The TikTok in question showcases several blurry images of Nordheim's hair, with and without flash, and ties it all together with a tasteful Alvin and the Chipmunks cover of 'Party Rock Anthem'.
According to Nordheim, his phone initially had some trouble identifying if the pics were of his scalp or of a stray dog with mange — but ultimately covered all bases by cross-posting the video to every local Lost & Found Pets group on Facebook. "If you would have told me 20 years ago I'd one day have a device in my pocket that could anticipate my every need like this, I would have never believed you!" Nordheim gushes.
With the average person spending nearly every waking moment manually turning photos of receipts, parking spots, and "is this normal?" poops into curated slideshows, experts are saying smartphone features that take this burden off of your hands are "as useful to society as running water".
At press time, Nordheim's phone went live on Instagram to present a collection of his mole photos titled "Portraits of Melanoma".