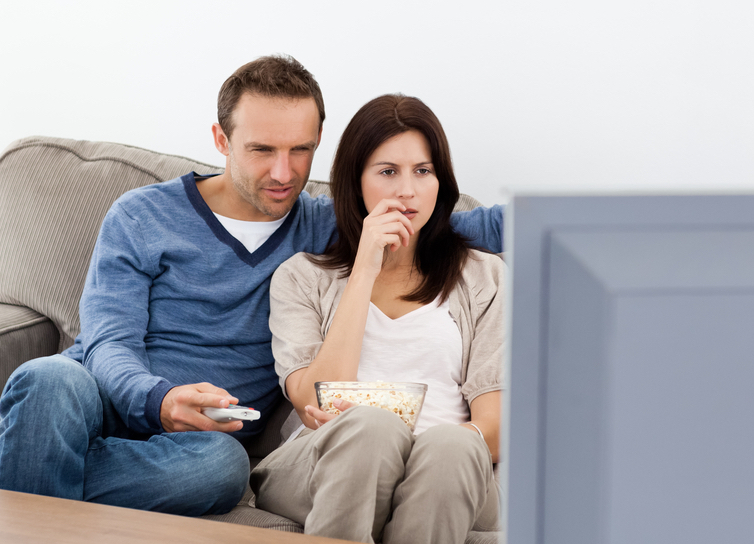 Moncton, NB – On the third date when Donald McFlagen invited potential new girlfriend, Alexandra Jakins over, he was shocked when she had no interest in watching any of his favourite movies.
McFlagen often uses the third date as a chance to vet his dates and to see if they share the same sense of humour and cultural knowledge. He generally offers them a choice between The Big Lebowski, Fight Club or the Oscar-nominated Dirty Grandpa. 
"These are the films that represent who I am as a person, like Tyler in Fight Club is a real modern day hero of mine. That's why sharing a favourite movie is a great way to bond at the beginning of a relationship," explained McFlagen. "So imagine my frustration when she said she didn't want to see any of them. She knew it was important to me and she didn't care."
Despite Jakins' lack of interest, McFlagen put on Dirty Grandpa just to check if she was for real in not wanting to watch it. "Movies are boring. So no I don't need you to pause when I get up because I'm not missing anything, except those 101 minutes of my life," said Jakins. "What I don't understand is why he wouldn't want to binge a series when I suggested it. Give me 10 1-hour back to back episodes and this is an epic date all from the comfort of your couch."
A Netflix representative said that ending a relationship due to content differences was quite common. "Our algorithm is good for more than just letting you know what you might want to watch next. It is a key metric for learning if you share the same preferences as your potential date." according to Raj Patel, VP of Analytics. "If something has a match of 97% for one person and it doesn't even make the recommendation list for the other person, you should probably just end it before getting too involved."
At press time, McFlagen was revamping his online dating profile to mention not watching his favourite movies and only binging TV is definitely a deal breaker.