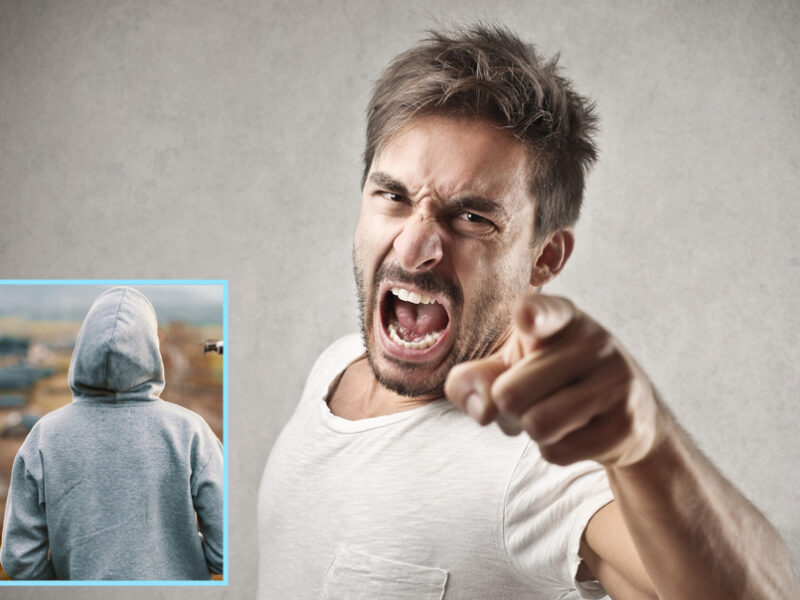 REGINA, SK — A local couple recently found themselves the target of a hate-filled rant for failing to refer to a hoodie by the Saskatchewan term, 'bunnyhug'.
Regina resident Ken Blanchett was shopping at Wal-Mart with his wife, Debbie, when they unintentionally incurred the wrath of a self-described 'Saskatchewan patriot'.
"At first we didn't notice the guy watching us. He was dressed head to toe in Roughriders gear, so I mistook him for a store mannequin," Blanchett says. "I turned to ask my wife if a hoodie would be enough to keep me warm at the Labour Day Classic. That's what set him off."
The unidentified man reportedly approached Blanchett in a rage. "He started screaming, 'You're in Regina now! Don't call it a hoodie. It's a motherfucking bunnyhug!'"
Blanchett, who was born in Halifax but has been living in Saskatchewan for more than 20 years, says he and his wife tried ignoring the man — but the tirade of verbal abuse he wouldn't stop. "He said the bunnyhug was a symbol of Saskatchewanian freedom, independence, and resolute commitment to making a cozy article of clothing sound creepy as hell."
Debbie Blanchett managed to record a clip of the man getting in her husband's face while continuing his tirade: "You outsiders keep forcing your traditions on real Saskatchewan patriots like me," the man shouts. "But I won't be replaced! Scott Moe's my cousin. I was born in the Tunnels Of Moose Jaw. I'm a third generation Swift Current gopher farmer, you Saskatchewannabes!"
Blanchett tried to wave down another shopper for help, only for the other woman to join in on the attack. "He's right! You're just here to take our jobs at Cabela's, call our toques beanies… and, um, so much other distinctly Saskatchewan stuff that I can't even think of right now," the shopper said, taking a long pause before adding, "Oh! Forcing daylight savings time on us! That's a good one."
According to Ken, "We finally scared the guy off by standing our ground. We started quizzing him about something every true Saskatchewanian knows: our province's beloved potash industry."
"'How many million years old is our potash?' 'How deep in the ground are our southern potash deposits?' 'Where is the secret Saskatchewan potash temple located — Weyburn or Melville?' He couldn't answer a single question!" says Blanchett.
The man was later spotted returning to Wal-Mart hours later to pick up his British Columbia driver's license, which he dropped while fleeing the scene.