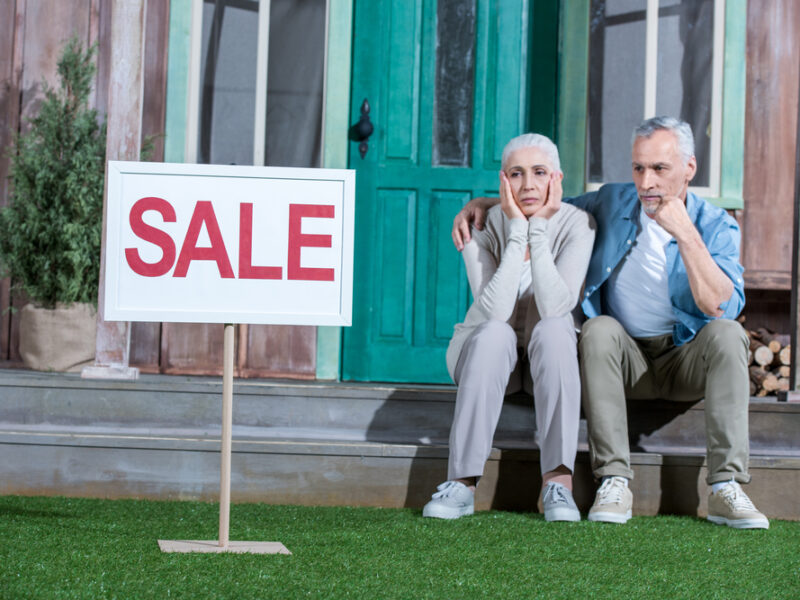 OTTAWA – An Ottawa family is packing up their belongings and moving to what they hope will be their "forever home," but they'll be bringing a slightly smaller pile of cash with them from the sale of their old home.
"It's tough. It's really tough," said Martin Sheed. "Two months ago we could have sold our home for 1.6 million. But today we only got 1.4 million dollars for a home we bought 15 years ago for 350k."
"The fact that we won't have to pay a single dollar in tax on our million dollar profit helps ease the pain a bit I guess."
Like many other sellers in Canada, the Sheeds assumed they would be able to sell their house for literally whatever they wanted, but were taken aback when a price correction allowed buyers to do things like "negotiate" or "check to see if the entire basement is covered in black mold" before offering.
"I know we didn't technically 'lose money' in the sense that we 'made a ton of money for doing absolutely nothing but being landed gentry' but it still hurts knowing that other landed gentry made more for doing nothing than we did," said Martin's wife Natasha.
To make ends meet, the family will be renting out a bedroom in their new 8 bedroom, 4 bath mansion that they bought entirely with the money they made from their old home's equity.
"We're basically living hand to mouth," added Martin.
The family may even be forced to sell 1 or 2 of their income properties to pay the bills, but they hope to be able to avoid that by raising the rents on their existing tenants.
At press time a GoFundMe set up to help the Sheeds deal with their terrible financial loss had received 0 dollars in donations.