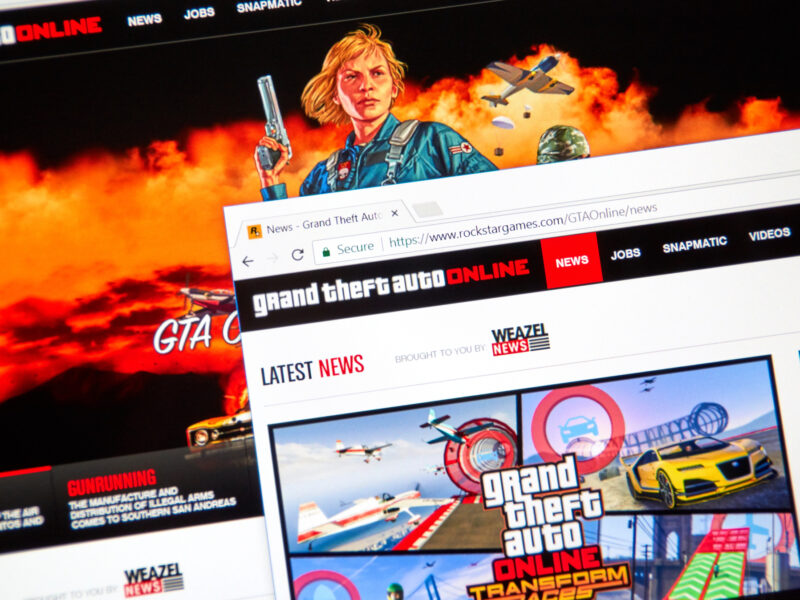 NEW YORK – Rockstar Games has announced their next instalment of the successful Grand Theft Auto video game series will allow players to create a website that rates the attractiveness of women before it morphs into a website that works to undo the fabric of democracy. 
"Our Grand Theft Auto series is famous for its lack of morality," began Rockstar president Sam Houser during a recent press conference. "Right now you can torture people for fun, but we're leaning toward more white collar grand theft auto. We want to take gamers to the next terrible level of villainy by allowing them to become CEOs of powerful companies that work only to make the world a worse place."
The new game will follow the actions of Zark Muckerburg, a horny Harvard student who goes from creating a website that rates female student's attractiveness to CEO of a company that promotes videos that spread disinformation and split families apart in order to turn people into products for sale to heinous governments.
The game is so inherently evil that the ESRB, who rate the content of games for recommendations on who should be allowed to play them, has rated it it's first every "N.O.U.A.C." rating, which stands for "No One Under Any Circumstances." However, this has only increased demand for Rockstar's new game.
While in-game hallmarks like "WANTED" star rating system will return to the game, developers say in this white collar version you can simply use real world microtransactions to pay away your crimes in order to mimic reality. Developers also promise the ability to create a line of terrible NFTs you can sell to young people in order to take away any chance they have at making something of themselves.