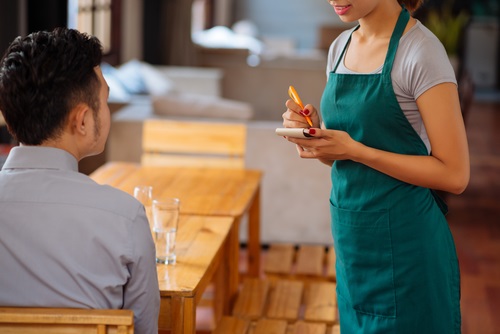 PETROLIA, ON – White Fox Gastropub wooed the local community today by announcing that they will pay employees a living wage despite only scheduling four three-hour shifts per week.
"I'm here to show the restaurant business an incredible hack," announced co-owner Mick Stevens from his cottage in the Muskokas. "Even though we now pay employees a living wage, we can still keep labour costs low by slashing hours down to an unlivable amount"
"In doing so, our employees will remain just as trapped as they were before the wage hike AND the general public will valorize us as some kind of charitable organization. It's a win-win for small business owners like me" he added, adjusting the sail on his personal Bermuda sloop.
Stevens went on to explain that the wage increase comes with a push to actively dissuade customers from leaving tips, adding that the money guests would have spent on gratuity can now be spent on overpriced desserts to further pad the pockets of owners.
"We're proud that we can pay a living wage, but there must be a broad interpretation of A) living and B) wage," Stevens added. "We interpret wage as in wager- they're all gambling now."
Though the wage increase has just gone into effect, initial feedback from the community has been positive.
"Now that I know they're making a liveable wage I feel completely comfortable treating the waitstaff like absolute trash," said diner Victor Pendergast. "I mean they must be making what, like $100 dollars an hour?"
But despite enthusiasm from customers and owners about the new policy, many workers are less than thrilled.
"This can't be right," said longtime server Kate Wilkins. "Management demands I have full time availability but they only scheduled me for 9 hours this week. How is $836 a month a liveable wage? My rent is $1,300."
"There is a tip pool in place for the rare occurrence of someone leaving behind change but it's been mandated that it all goes towards the owner's new in-ground pool," she added.
At press time, Stevens announced all employees will also be receiving dental insurance thanks to a new mandatory plan offered by his father-in law's company.