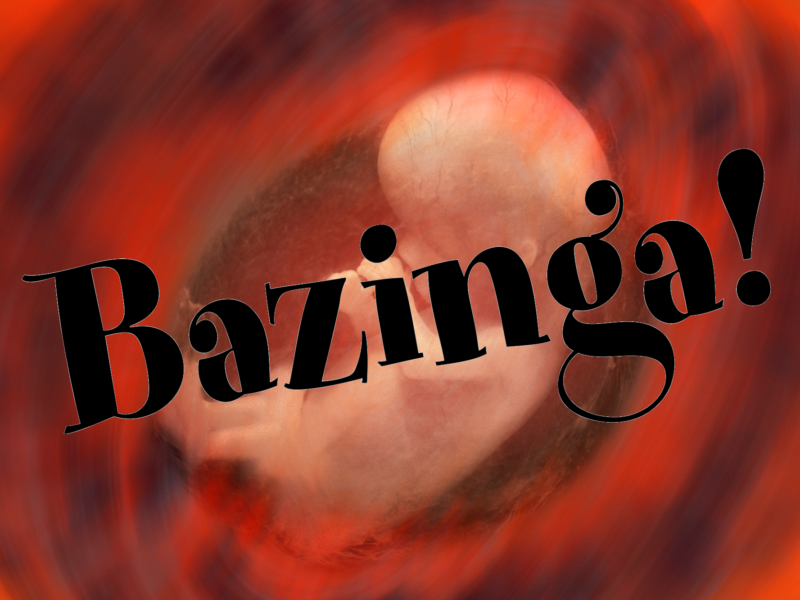 CALIFORNIA – Fans of "The Big Bang Theory" and "Young Sheldon" are in luck. CBS announced a new spinoff called "Forced Birth Sheldon" featuring the pre-birth fetus of Sheldon Cooper, the witty theoretical physicist originally portrayed by Jim Parsons.
The half-hour comedy will center on the character's formative months in East Texas and his parents' decision whether or not to continue the pregnancy to term, with Mr. Parsons once again narrating as the adult Sheldon. Set in the retro days of 1980, we follow the young Parsons family and their hilarious arguments between devoutly religious mother, Mary, cantankerous father, George Sr., as well as new characters Dr. Jennifer Mulder, Mary's wise-cracking obstetrician who is concerned that the pregnancy may kill her and their busybody next door neighbour, State Senator Roscoe "Trigger" Triggs.
The perennial duck-out-of-water Sheldon Cooper can't even get along with his mother's body as Dr. Mulder and the rest of the Parsons have to wait to find out if the pregnancy is ectopic or not, adding an extra layer of tension to the traditional multi-cam sitcom format. The show will feature Parson's timeless voice throughout as the developing group of cells.
CBS is looking at other reboot/spinoff opportunities such as a version of "All in the Family" in an ICE detention center, and "I Love Lucy" where Lucy is an animated gun.
"Forced Birth Sheldon" is coming into the world in the fall, all CBS affiliates are contractually obligated to air the show whether they wish to or not.