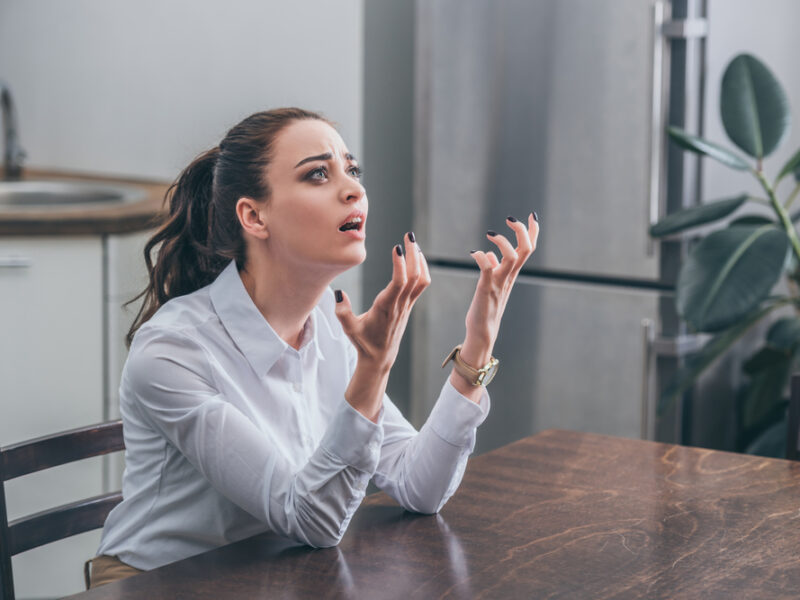 EDMONTON, AB – In a discovery that has rocked the Crestwood neighbourhood, local family, the Robinsons were discovered to not have giant particle board letters that read "EAT" above the counters. This has left close friends, family, and neighbours stunned and disoriented as they wonder: well then what in God's name is this room for?
"I'm confused and scared," said neighbour Brenda Simpson upon entering. "They're clearly preparing food here but there's no sign indicating what we're to do after the food is presented. The large stainless steel appliances sort of make this room seem like a hospital of some kind? I'm not sure what's going on in here but there's no word art and I want to go home"
Other witnesses were overheard taking different guesses at what the room might be used for.
"Is this some kind of board room?" Asked family friend Greg Abraham, as he took a seat at the island and began taking minutes. "Have we been called for some kind of meeting?"
"I don't see any shiplap or a steamer trunk coffee table so I can't be convinced this is even a home we're all gathered in. I should be sitting at a dining room table made of reclaimed wood, for God's sake," he added, looking disgusted.
Nevertheless, the Robinsons insist that the room is a kitchen and is a safe place for friends and family to gather for a meal. But their detractors remain unconvinced.
According to local PTA treasurer and self-proclaimed interior design expert, Pat McCarey, descriptive word art is the cornerstone of Suburban design, providing at once a welcoming invitation and borderline condescending instruction.
"Take my house for example: I have a glass that says 'gulp' so that I know it's for drinking; a bathmat that says "get naked" so I feel comfortable doing so; and a 'It's 5 o'clock somewhere' sign so I'm constantly reminded of time zone differences." McCarey added, "When I look around this room, I can't help but wonder: who are we, what are we doing, and is this a safe enough place to live, laugh, and love?"
According to witnesses close to the scene, many visitors of the Robinson house had descended into madness over the course of their visit with one guest being spotted frantically writing "EAT" on the drywall over and over again.
At press time, the bathroom was revealed to not have a single decorative seashell, resulting in mass hysteria and kidney infections as visitors were forced to hold it.