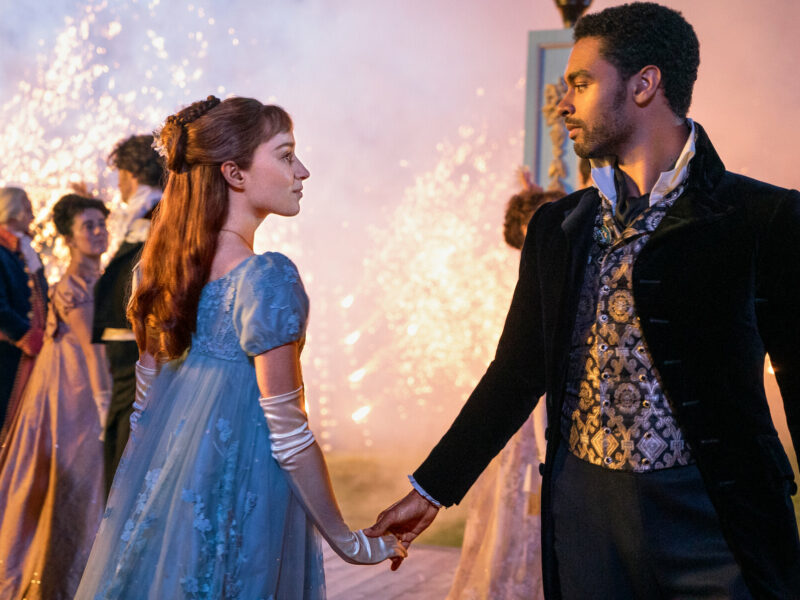 Burlington, ON – Season two of Bridgerton is out and the reviews are in: there's not enough nudity and not nearly enough sex. Instead, all viewers got was a stupid story about sacrifice and love against all odds. 
"Where was the smut?" asks Sharyn Sorley, a 67-year-old church secretary. "Last season, we got cunnilingus on a ladder. We got writhing in an open field. And good ol' fashioned hookers. This year, we got gaslit." 
Shonda Rhimes, creator of Bridgerton, said she wanted the second season to lead with story, allowing audiences to see beloved characters marred by trauma, crumbling under – but ultimately overcoming – the weight of expectation. To which critics respond: "we want boobs".
Jennifer Lorde says they underestimated her thirst. "Sure, I love the soundtrack, the Regency-era costumes and the interracial take on high society, but without hairless chests and muscular butts, I just don't see the point."
The show confirmed Bridgerton has been renewed for seasons three and four. Fans were sceptical, but insisted it had better make up for lost time.
"I'll watch the first episode of season three, but if I don't see a Mississippi Birdbath, a Dutch Rudder or a Hot Richard, I'm out," says Chuck Legere, kindergarten teacher. "And no, a Milwaukee Blizzard does not count"
The date for season 3 has not yet been released. As for the second season, our TV critics have rated Bridgerton 1 semi out of 5 stiffies.