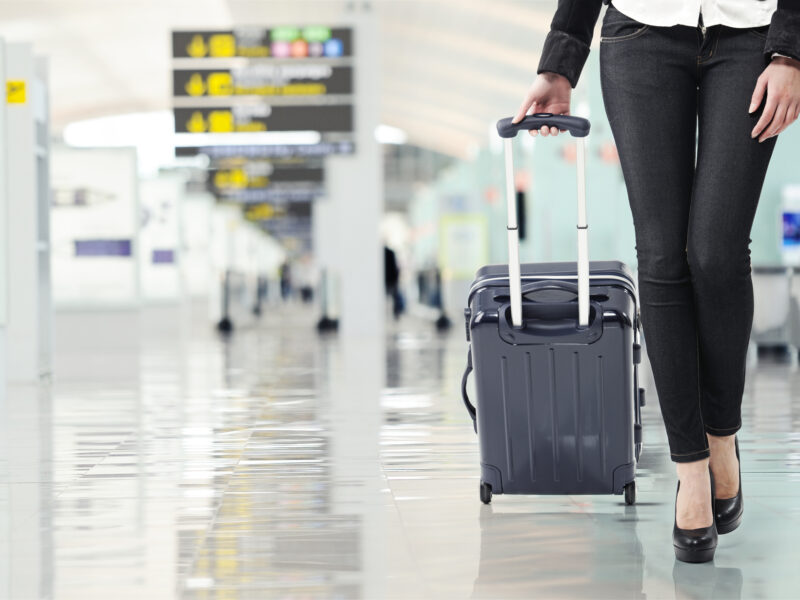 TORONTO OR VANCOUVER? – In a move reminiscent of the ever elusive, world-traveling children's character Carmen Sandiego, Canadian influencer Megan Jones shocked followers yesterday when she added two airport codes – YYZ and YVR – to her Instagram biography. The sudden change was accompanied by an airplane emoji and an asterisk, squiggle, asterisk. 
"I didn't know she was such an international jet-setter," said follower Laura Parker, who presumably didn't realize that YYZ and YVR are both domestic airports. "I guess she's just always on the go! I mean she must be, if she knows the airport codes by heart."
The bio – which previously contained a varying series of inspirational quotes – has left the Instagram community buzzing about what kind of life Jones could possibly be leading that requires such frequent travel between two locales. 
"I mean, where in the world is she?" said follower Katie Mitchels. "And where did she get that red trench coat and matching fedora? That look is fire!"
"I don't think she even lives in Toronto though?" said follower Calvin Smith. "She's in Brantford. But I guess YFD wasn't cool enough for her."
"YFD wasn't cool enough for me," said Jones, who we were able to reach – seemingly in between flights – for comment. "I felt writing YYZ and YVR was just the right amount of mystique to communicate that I'm a metropolitan free spirit in my wanderlust phase. And I'm totally in Vancouver occasionally, I mean, frequently! I've definitely been there." 
Despite the interest the bio update has generated, Jones' content has yet to reflect the adventurous nature it suggests.
"Her last #vancity post was the inside of a Mr. Sub. And I think it was photoshopped," claimed Smith.
When asked if she has plans to add more airport codes to her bio in the future, Jones nervously responded. "Oh yeah, totally, I'm planning on adding…RFY and YVX for sure…those exist right? Do you think the followers will actually check?" She then hid behind her trench coat and disappeared into the night. 
Stay tuned for a related news story: Modern Where's Waldo? This man has been missing for 34 years.