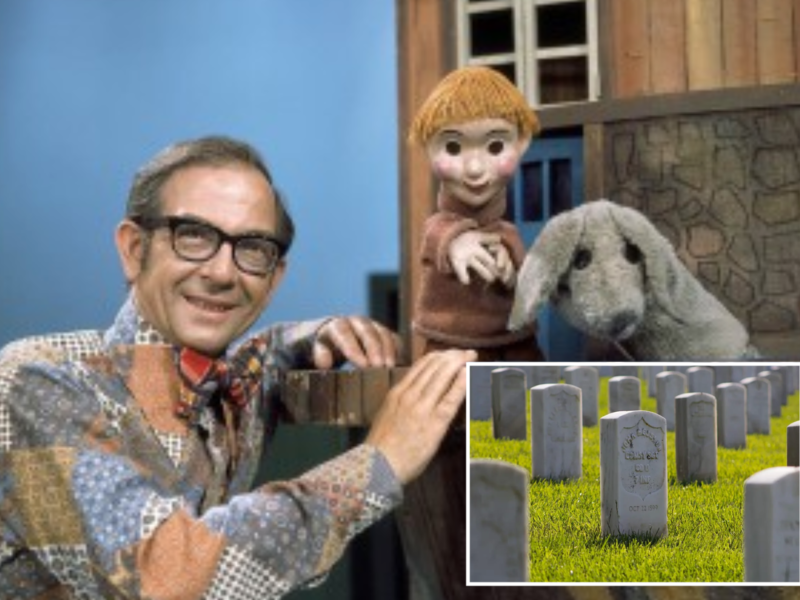 It's the end of an era in Canadian media – the final puppet from beloved children's program Mr. Dressup has just passed away.
Annie, the granddaughter of co-star Granny, died early this week after she accidentally overdosed on fabric softener. She was 41. Tributes for Annie flooded in across the internet from colleagues in the industry, including a video message from Nanalan star, Mona, which likely would have been touching if anyone could understand what she was saying.
Annie and Granny were late additions to the Mr. Dressup cast, introduced after the departure of original stars Casey and Finnegan in 1989. Casey infamously passed away after being accidentally locked inside the Tickle Trunk, an incident which inspired one of Mr. Dressup's most famous quotes: "Keep your crayons sharp, keep your sticky tape untangled, and always put the tops back on your markers. Oh, and also always check your Tickle Trunks for children." Finnegan, Casey's dog and constant companion, died shortly after his owner. He was 17, which is 85 in dog years, and 192 in puppet dog years.
Though several fans of the show expressed their sadness over the star's death, many more shared their shock over how long it's been since the Mr. Dressup first aired. "I just can't believe the show ended almost 30 years ago. It feels like just yesterday, I was a bright-eyed kid, watching a grown man do yo-yo tricks for a bunch of puppets", said fan Debra Whittle. "Also, it's super sad that Annie's dead, but I kind of assumed she'd be seven forever? I thought that was how puppets worked." A similar question was raised in 2007 when another member of the cast, Truffles, passed away of "natural causes", though what defined natural for a puppet was never clarified.
Though Annie, like the rest of the cast, will be missed terribly, readers will likely be happy to know that Polkaroo is still going strong at 98-years-old.