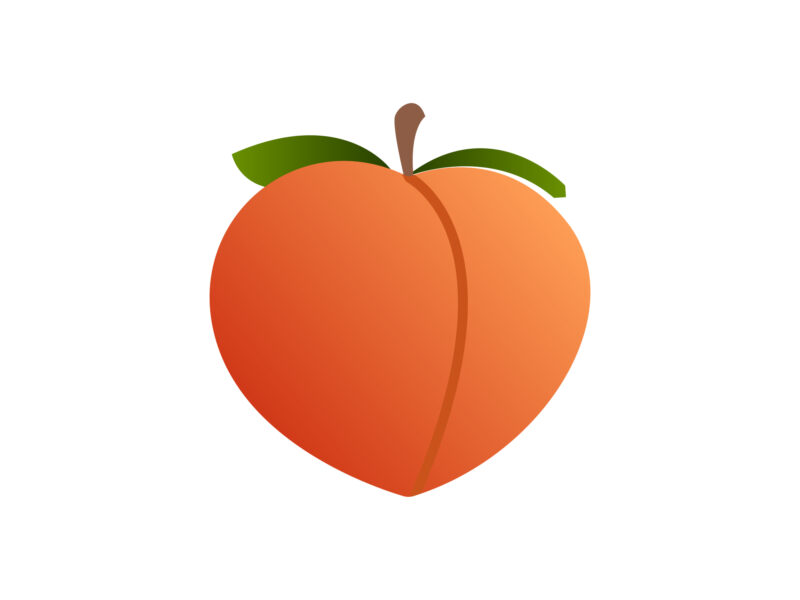 NIAGARA-ON-THE-LAKE – Thousands of peaches rolled down Queen Street to protest their famous emoji, which they claim is a lewd depiction of their community. Demonstrators held signs with the slogan, "Fruits Not Patoots", as well as a poster of your face on hairy buttocks. 
"We'll see who bruises easily when your face is the world's anus," scoffed one protester, Dr. Peche, who was addressing only you. "It's all fun and games until your puss pops up in your stepdad's perverted texts."
Other demonstrators complained about the emoji's inaccuracy. "Unlike your mug – which is identical as far as I'm concerned – the comparison doesn't even make sense," says Ms. Duranzo, founder of the Anti (_Y_) Group. "Peaches don't have intercourse. We don't defecate. We don't wear yoga pants. We are fruit, for chrissakes."
After reporters pointed to her trademark cleft separating two fleshy mounds, Ms. Duranzo declined to be interviewed further.  
"I don't know what they're complaining about," said a bystanding eggplant. "Everyone thinks I'm a massive boner. And honestly it's the best thing that ever happened to me. I get a lot of peach, if you know what I mean. Anyway, if anyone's gonna be upset, it should be the wind; their emoji is a big fart." 
In light of the peach protest, Apple has responded with sympathy. In light of Apple's own ongoing fight against their emoji's association with school, reps say they are working tirelessly to have your digitized butt-face ready by their next iPhone release.