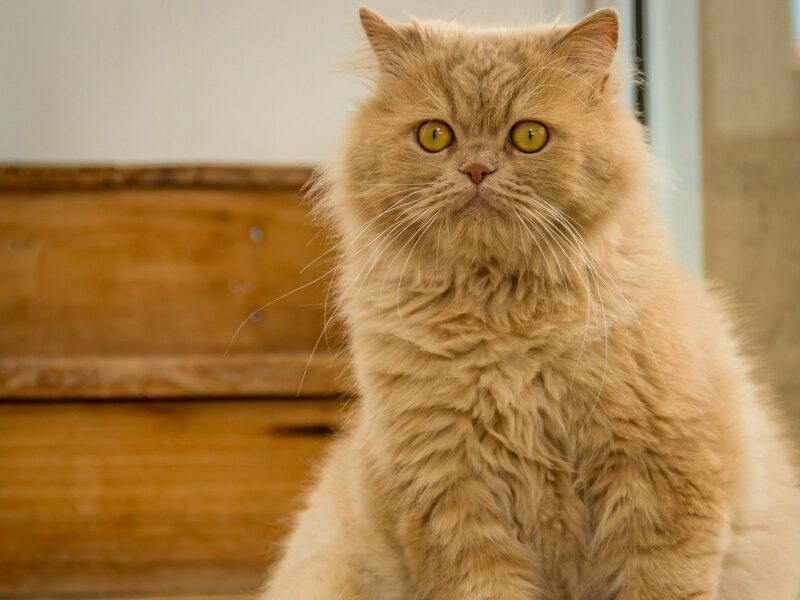 TORONTO, ON ― Another pet has gone from cuddly companion to a life-saving hero after Peter Barkley's cat Sprinkles sprung into action before he had a seizure.
"It's true that Sprinkles does often attack Peter and piss on our stuff," said Mary Barkely, Peter's wife. "But I could tell this time something was different… still don't know quite yet what was different but I'm pretty sure she knew what was going to happen."
Peter and Mary had just entered the kitchen when Sprinkles jumped from behind a corner and clawed his face. Mary then left the kitchen and started to clean up a hairball in their bedroom when she suddenly smelt the familiar scent of Sprinkles' urine. She then entered the kitchen to find Peter had collapsed, calling an ambulance while Sprinkles began to tear down a Christmas tree they had recently set up.
"Animals have incredible instincts," explained Mary while Sprinkles struggled to escape her grip. "For example, almost half the time she knocks a glass off the counter someone is at our door. In this case, thanks to Sprinkles warning me I was able to act very quickly, after I cleaned up her mess of course. I'm so glad that Sprinkles – OUCH you little fucker fine go – had warned me or else Peter may not still be alive today."
Peter was rushed to the hospital, where he remains in a vegetative state since the incident. "If Sprinkles was a dog, yeah he'd probably be in better shape,"  explained Dr. Jenn Martin, Peter's observing specialist. "But I guess in a way the cat is a hero? I don't know what you want me to say."
"Normally we don't allow pets inside a hospital," explained Matthew Porse, Peter's caretaker. "But since this girl's such a hero, I had to let her come visit."
Sprinkles was allowed onto the bed to cuddle her owner, where she presented her butthole before biting his face and sprinting into the hospital's hallway.