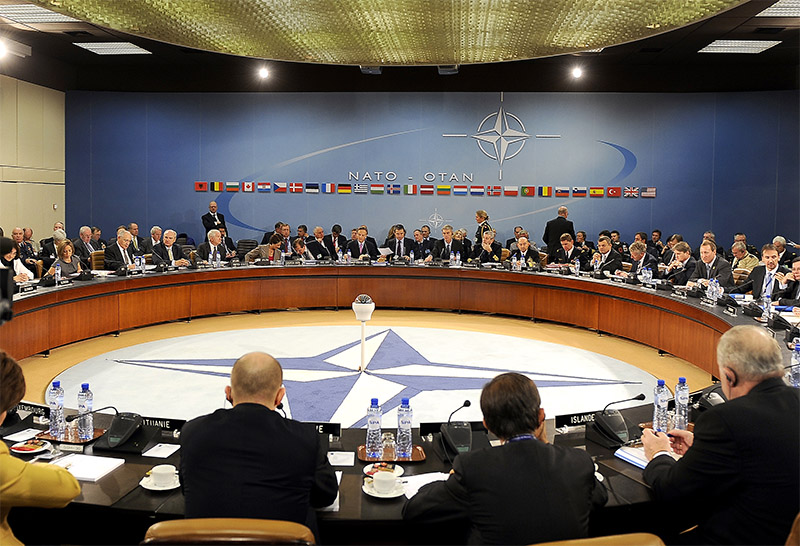 BRUSSELS – In light of Russia's aggressive military buildup near the Ukrainian border, Western nations have ordered their stockpiles of vague condemnations to be placed at the highest readiness level.
"These are extraordinary times," said NATO spokesperson Dieter Mueller. "And extraordinary times call for extraordinary scoldings. We've been authorised to unleash our full arsenal of rebukes, reprimands, reproachments, and several strategic-level chastisements in response."
The denouncements have ranged from low-level tactical tweets from Justin Trudeau, to almost-threats from German Chancellor Olaf Scholz, and there have been indications that Joe Biden could declare the entire Russian invasion force to be malarkey.
The rapid escalation from quiet concern to general admonishment has raised alarms that such rhetoric could be seen as a provocation by the Russian military. But these worries have been quickly brushed aside.
"You think this is the first time we've met naked military force with hazy speechifying?" asked US Secretary of State Antony Blinken. "Syria, Gaza, Rwanda, I mean, this isn't even the first time we've responded to a Russian invasion of Ukraine with words. And there certainly wasn't any escalation of that conflict, current crisis notwithstanding. Weak denouncements in response to state-level violence is what we do. Unless there's oil involved, of course."
At press time, a number of Western leaders had ordered several payloads of high-yield condemnations previously targeting China in response to the ongoing Uyghur genocide be re-routed to the 140 actual Russian warships currently steaming towards Ukraine.